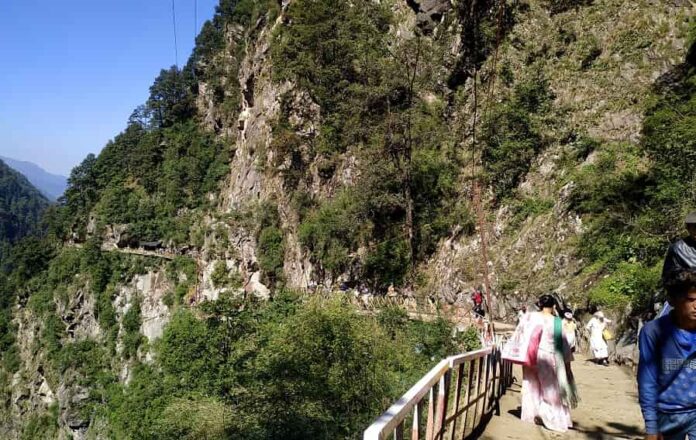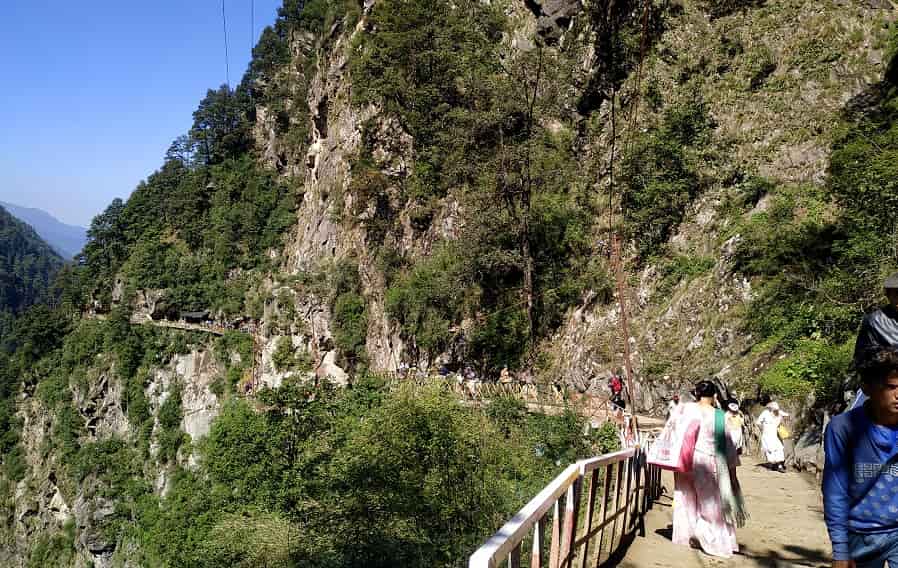 Are you an adventure enthusiast seeking a thrilling trekking experience amidst the majestic Himalayas? If so, the Yamunotri Trek, situated at elevations ranging from 3,293 meters above sea level in the Uttarakhand region of India, should be on your bucket list. This trek offers not only breathtaking natural beauty but also a spiritual journey. In this comprehensive guide, we will take you through every aspect of the Yamunotri Trek, from its historical significance to the essential gear you'll need.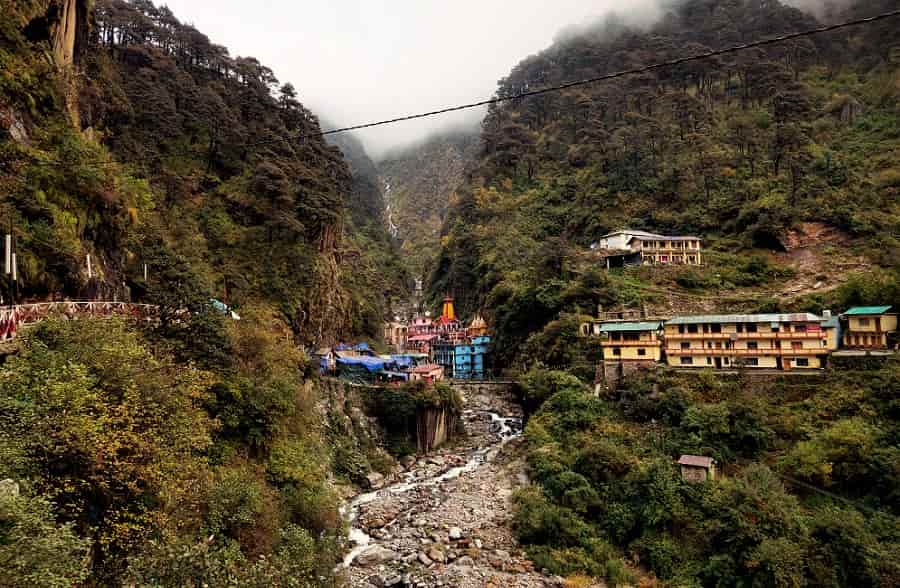 Introduction
The Yamunotri Trek is not only a journey through the pristine Himalayan landscapes but also a sacred pilgrimage. It is one of the Char Dham Yatras in Uttarakhand, along with Gangotri, Kedarnath, and Badrinath. The trek leads you to the very source of the Yamuna River, a place of immense religious significance for Hindus.
Getting There
To embark on this unforgettable journey, you first need to reach Dehradun, the capital of Uttarakhand. From there, you can hire a taxi or take a bus to reach Hanuman Chatti, the starting point of your trek.
Trekking Route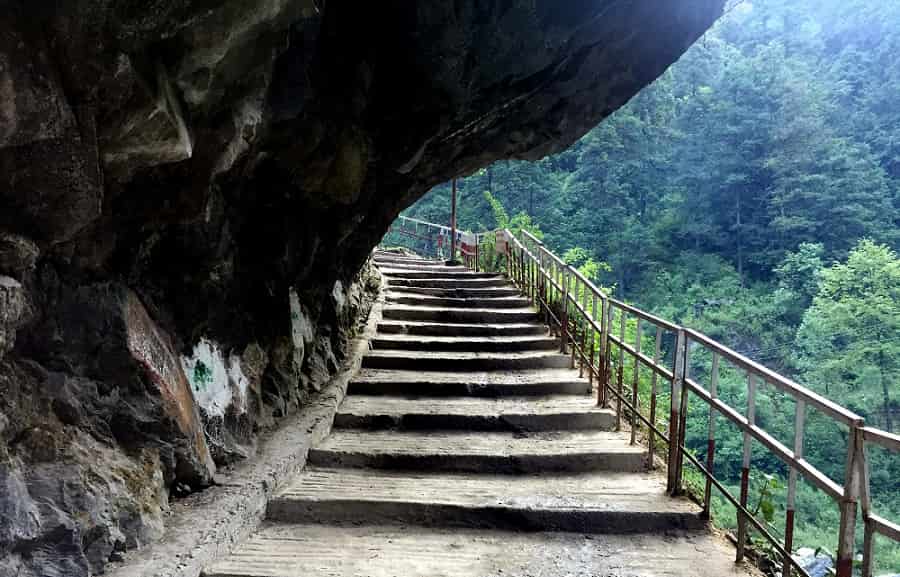 Preparing for the Trek
Proper preparation is crucial for a successful trek. Ensure you have all the necessary gear, including:
Sturdy trekking shoes with ankle support.
Warm clothing, as temperatures can drop significantly, especially at higher altitudes.
A comfortable and adjustable backpack to carry your essentials.
A well-stocked medical kit for any emergencies.
Day 1: Janakichatti – Yamunotri (6 km)
Morning: Start your day in Janakichatti, a small town known as the base camp for the Yamunotri trek. Begin your trek early in the morning to take advantage of the cooler temperatures.
Highlights: As you ascend, you'll be surrounded by lush greenery and the melodious sound of the Yamuna River. Along the way, you'll come across picturesque hamlets and small tea stalls where you can take short breaks.
Afternoon: Reach the serene town of Yamunotri by afternoon. Check into your accommodation and rest.
Evening: Visit the Yamunotri Temple, a spiritual experience that will leave you in awe. Attend the evening aarti (prayer ceremony) and soak in the divine atmosphere.
Day 2: Yamunotri – Saptarishi Kund (5 km, one way)
Morning: After an early breakfast, set out for Saptarishi Kund, the source of the Yamuna River. The trail is steep and challenging, so pace yourself accordingly.
Highlights: Along the route, you'll witness breathtaking views of the Himalayas and pristine meadows. Keep an eye out for native flora and fauna.
Afternoon: Spend some time at Saptarishi Kund, where the Yamuna River originates. It's a serene spot perfect for reflection and photography.
Evening: Return to Yamunotri in the evening and rest for the night.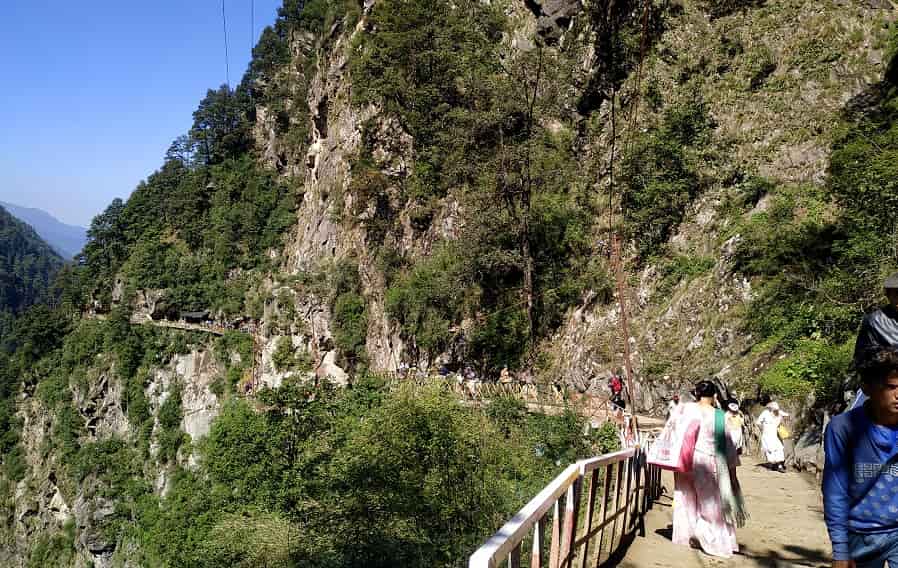 Day 3: Yamunotri – Janakichatti (6 km)
Morning: Begin your descent towards Janakichatti, taking your time to enjoy the natural beauty around you.
Highlights: Capture the mesmerizing landscapes and take breaks at the same tea stalls you encountered on your way up.
Afternoon: Reach Janakichatti by early afternoon. Here, you can explore the local market and interact with the friendly residents.
Evening: Conclude your trek with a sense of accomplishment and a deep connection to nature and spirituality.
Accommodation
During the Yamunotri Trek, you'll find various accommodation options. Hanuman Chatti and Yamunotri have guesthouses and ashrams where you can rest for the night. However, it's advisable to carry your sleeping bag and tent for a more adventurous experience.
Best Time to Visit
The best time to undertake the Yamunotri Trek is during the summer months, from May to June and September to November. During these periods, the weather is relatively mild, making it ideal for trekking.
Permits and Fees
To visit the Yamunotri Temple and trek in the region, you'll need to obtain permits, which are available in Uttarkashi and other major towns in Uttarakhand. Be sure to check the latest permit requirements and fees before your trip.
Packing Essentials
When preparing for the Yamunotri Trek, pack wisely. In addition to the gear mentioned earlier, consider carrying:
Water purifying tablets or a portable filter.
High-energy snacks and a refillable water bottle.
Sunscreen, sunglasses, and a wide-brimmed hat to protect against the sun's intensity.
A good-quality rain jacket, as the weather can be unpredictable in the mountains.
Safety Tips
Trekking in the Himalayas can be challenging, so it's essential to prioritize safety. Some safety tips to keep in mind include:
Acclimatize properly to avoid altitude sickness.
Stay hydrated throughout your journey.
Follow the designated trekking paths and avoid shortcuts.
Inform someone about your itinerary before starting the trek.
Trek Difficulty
The Yamunotri Trek is considered moderately difficult. While it doesn't require technical mountaineering skills, it's essential to be in good physical condition and mentally prepared for the journey. Hiring a local guide can also enhance your trekking experience.
Cultural Significance
The Yamunotri Temple is a symbol of devotion to Goddess Yamuna. Pilgrims visit this sacred site to seek blessings and purification. The trek allows you to immerse yourself in the rich cultural heritage of Uttarakhand.
Local Cuisine
While trekking, you'll have the opportunity to savor local cuisine. Don't miss trying traditional Garhwali dishes like Aloo Ke Gutke, Mandua Ki Roti, and Chainsoo, which are both delicious and energizing.
Yamunotri Temple
The Yamunotri Temple is a stunning piece of architecture, perched on the banks of the Yamuna River. It is said that a visit to this temple washes away one's sins and bestows spiritual enlightenment.
Wildlife and Flora
The region around Yamunotri is blessed with diverse wildlife and flora. Keep an eye out for Himalayan blue sheep, musk deer, and various species of birds. The flora includes rhododendrons, conifers, and alpine flowers, adding color to the landscape.
Photography Tips
The Yamunotri Trek offers incredible photography opportunities. Capture the beauty of the Himalayas, the serene landscapes, and the vibrant culture. Ensure your camera equipment is well-protected against the elements.
Conclusion
The Yamunotri Trek is not just a physical journey but a spiritual and cultural one as well. It allows you to connect with nature, explore your spirituality, and create lasting memories. So, pack your bags, prepare for the adventure of a lifetime, and embark on this incredible trek.
FAQs
Q- 1. Is prior trekking experience necessary for the Yamunotri Trek?
While prior trekking experience is beneficial, beginners can also undertake this trek with proper preparation and guidance.
Q- 2. Are there medical facilities available during the trek?
Basic medical facilities are available in Hanuman Chatti and Yamunotri, but it's advisable to carry a personal medical kit.
Q- 3. Can I hire a local guide for the trek?
Yes, hiring a local guide is recommended as they are familiar with the terrain and can enhance your trekking experience.
Q- 4. Is it safe to trek during the monsoon season?
Monsoon season should be avoided due to the risk of landslides and slippery trails.
Q- 5. What is the significance of Saptarishi Kund?
Saptarishi Kund is believed to be the source of the Yamuna River, and it holds great religious importance in Hindu mythology.
Remember, the Yamunotri Trek is not just an adventure; it's a spiritual and cultural journey that will leave you with memories to cherish for a lifetime.
Suggested to Read:
Images Source: TEMPLES AT INDIA