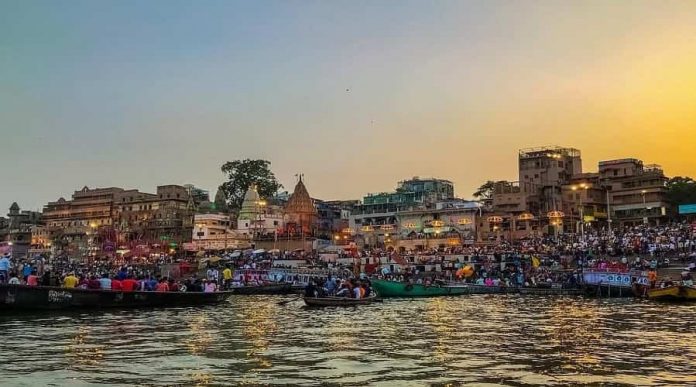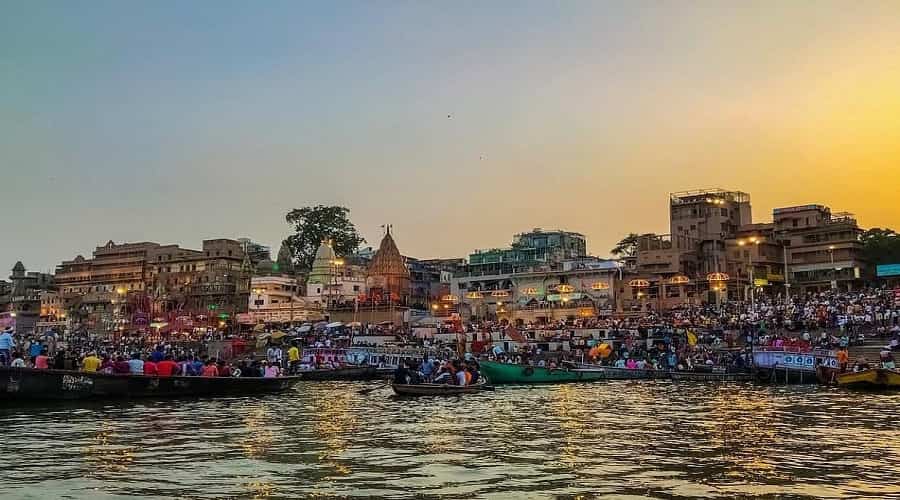 This place is one of the oldest living cities in the world and represents the real and authentic India. It is considered to be a wonderful kaleidoscope of centuries old heritage and a well preserved tradition which people from all over the world gather to witness. Due to the presence of a number of temples and holy sites owing to it's incredibly colorful history Varanasi has become a prime spiritual, religious and pilgrimage hub for people from all walks of life and also a crucial part of the Varanasi tour packages.
Here are some of the must visit places in Varanasi:
Kashi Vishwanath temple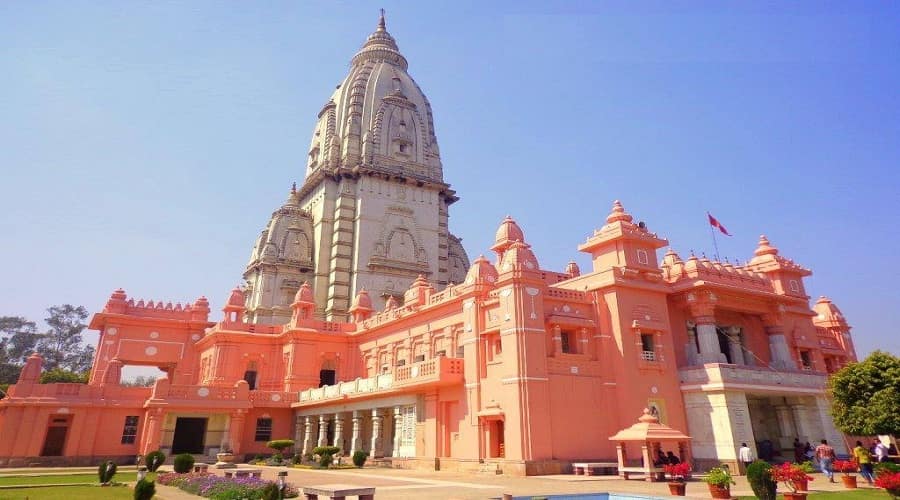 Located on the western banks of River Ganga this temple is among one of the most highly revered Lord Shiva temples in the entire Indian subcontinent. This is also one of the most important jyotirlingas in India and a prime centre of pilgrimage for avid shaivites and devout Hindus. This temple holds immense relevance since it has found its mentions in the holy scriptures of Skanda purana. The shrine commemorates the place where Lord Shiva had appeared in the form of a fiery column if light while piercing through the worlds. Located close to the temple is the famous Manikarnika ghat.
Dashashwamedh Ghat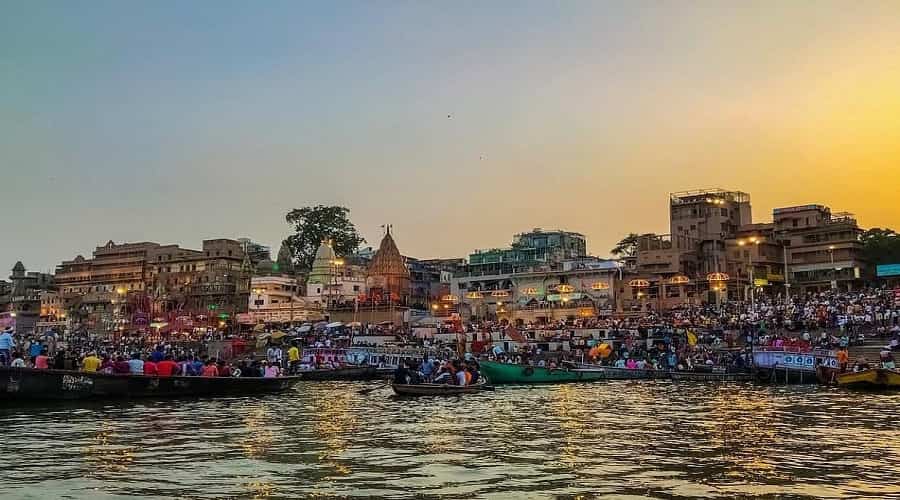 This is considered to be the main ghat of Varanasi where the most spectacular and stunning evening and morning aarti takes place. The importance of this ghat lies in the fact that this very place is said to have been built by Lord Brahma himself to welcome Lord Shiva in the earthly realm. Another legend says that Lord Brahma had sacrificed his ten horses here as a performance for das ashwamedha yajna here making it even more holy. Whatever the legend says, this ghat is considered to be extremely holy.
Dhamek Stupa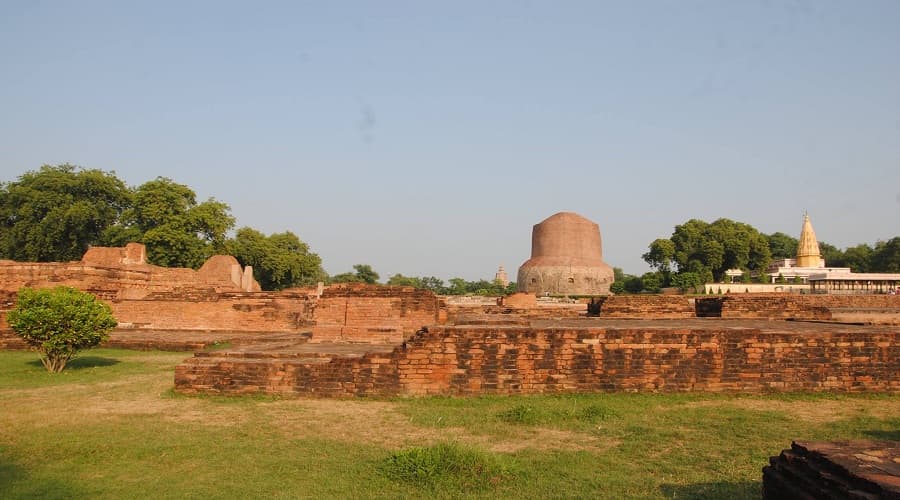 Varanasi is replete with numerous sites of Buddhist importance. Dhamek stupa is one such place of tourist attraction which is situated at a distance of 13 kms from the main town of Varanasi. This iconic and unique looking stupas is said to have been built in 500 CE and was commissioned by the Mauryan king Ashoka. This place is also extremely important since this is the place where Lord Buddha had delivered his very first sermon after attaining his enlightenment to his five disciples.
Ramnagar Fort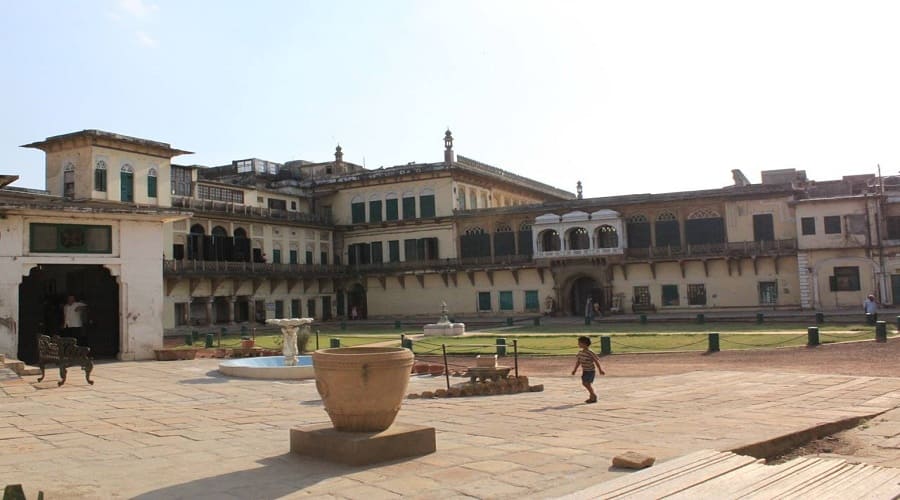 Situated right opposite the famous tulsi ghat is a stunning and majestic representation of classical Mughal architectural style. Built in the year 1750 by Kashi Naresh Raja Balwant Singh, this place has neatly laid, green gardens, fountains and offers a stunning view of the holy River Gang flowing close by. This opulent sandstone structure offers some much needed insight into the bygone era of the life of Varanasi.
Chaukhandi Stupa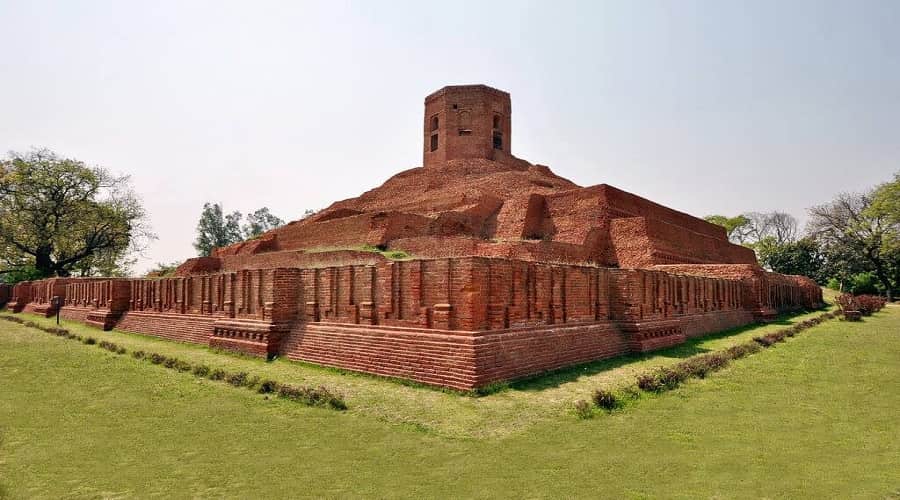 This is one of the most important Buddhist stupas in Sarnath which is located at a mere distance of 8 kms from the main town of Varanasi. This unique looking stupa depicts a change in the architectural style of stupas over a period of time. As the name suggests this stupa has four sides as compared to a traditional stupa which is in the form of a mound. This stupa is said to have been built somewhere between 4th and 6th century and ever since it has been one of the prime centres of attractions for visitors from all over the world.