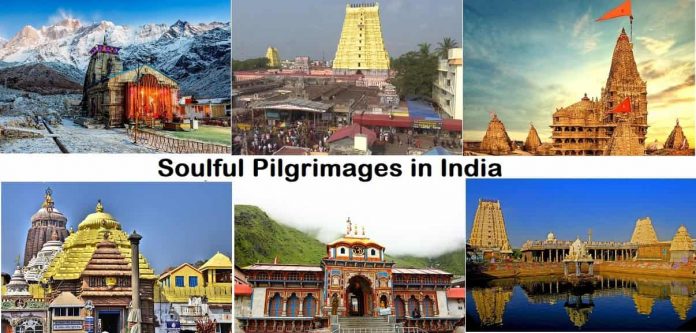 India is a land rich in culture and blessed with a heritage and tradition that can be traced back centuries ago. A unique thing about India is that you will be hearing a different language every step of the way and this colorful ethnicity makes this subcontinent one of a kind. Religious pilgrimage tours form an important part of various religions in India and measures are taken by the government to offer a comfortable and hassle-free passageway to the abode of their lord. If you wish to experience the real India then there is no better way than taking a soulful and potentially life-changing pilgrimage. No matter where you stay, pilgrimages or yatras will definitely be there to show you a way into a peaceful and deeply calming frame of mind so that oy leave completely rejuvenated from within.
Here are some of the holy pilgrimages one can embark upon:-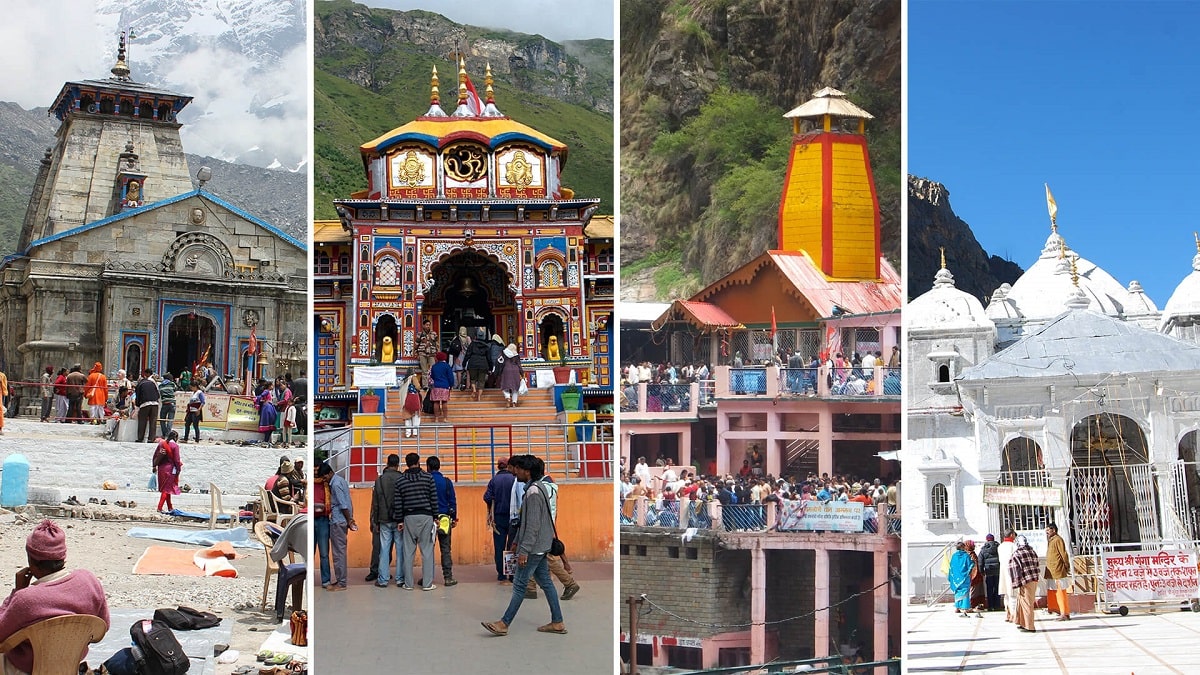 Char Dham Yatra of Uttarakhand
No better and closer way of exploring the enchanting vibes of the Garhwal Himalayas than taking a holy pilgrimage. The yatra will take you through the scenic and naturally beautiful landscape of Devbhoomi Uttarakhand to the ancient sacred Hindu temples of Kedarnath, Badrinath, Gangotri, and Yamunotri. Open for a duration of just 6 months people and especially Hindus from all over the world make it a point to go on this trip as a part of their north India religious tour via roadways or airways in search of salvation or moksha i.e. the freedom or liberation from the karmic cycle of birth and rebirth.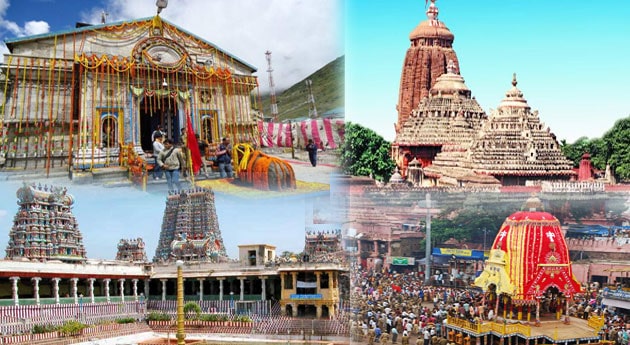 All India Char Dham Yatra
This is a much bigger and grander version of the Chota Char Dham Yatra that takes place in Uttarakhand. In this circuit, the destinations covered are all scattered in 4 different corners of the subcontinent which are also some of the tops Hindu pilgrimage destinations in India – Badrinath in the north, Rameshwaram in the south, Dwarkadheesh temple in the west, and Jagannath temple in the east. Established by Adi Shankaracharya the completion of this holy journey also guarantees moksha while also simultaneously keeping the spirit of Hinduism alive. All 4 temples have incredibly fascinating mythological accounts and hold significance in their own way.
12 Jyotirlinga Pilgrimage
The 12 Jyotirlinga tour will take you all over India which is what I feel is the most appropriate and the best ways to experience the religious vibe in India. The 12 Jyotirlinga pilgrimage tour will take you all over India to the ancient Shiva temples where the lord had appeared in the form of a fiery column. People go to these temples during this intensely devotional journey not just to the abode of the lord but also within themselves – Somnath temple (Gujarat), Mallikarjuna Jyotirlinga (Andhra Pradesh), Mahakaleshwar jyotirlinga (Madhya Pradesh), Omkareshwar Jyotirlinga (Madhya Pradesh), Vaidyantha jyotirlinga (Jharkhand), Bhimshankar jyotirlinga (Maharashtra), Rameshwar Jyotirlinga (Tamil Nadu), Nageshwar jyotirlinga (Gujarat), Kashi Vishwanath Temple (Uttar Pradesh), Triambakeshwar Jyotirlinga (Maharashtra), Kedarnath jyotirlinga (Uttarakhand), Grishneshwar jyotirlinga (Uttar Pradesh).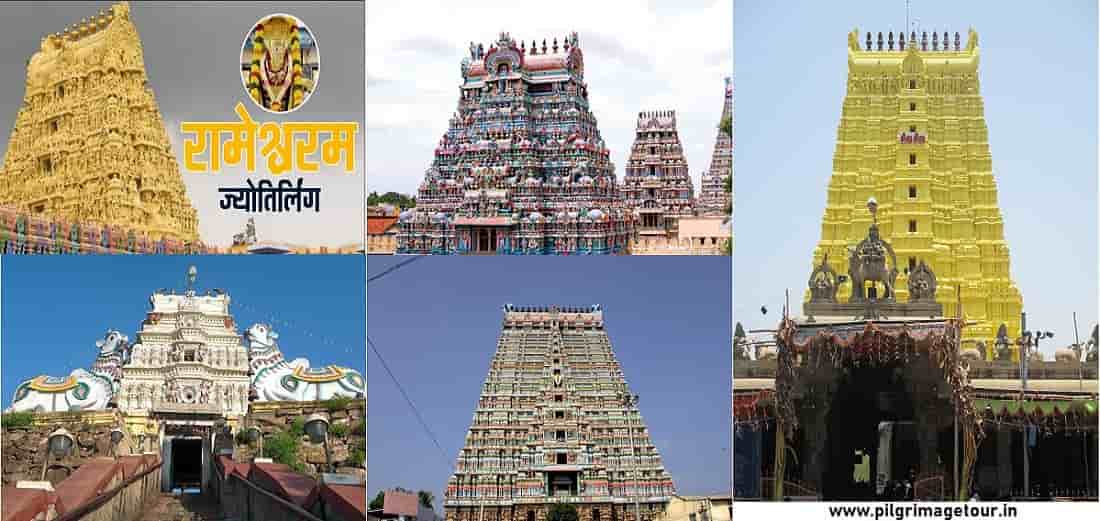 South India Pilgrimage Tour
Just like the rest of India the southern end of India is probably one of the most spiritually active places to explore the true meaning of tranquility and spirituality. Unlike the temples of north India, south Indian temples are majestic and extremely grand with towering gopuras or gateways into the temple. A pilgrimage of South India will take you to holy pilgrimage centers like Ramanathaswamy Temple in Rameshwaram, Tirupathi pilgrimage center, etc. Every holy and sacred site in south India has filled with a deep mystical charm and a vibe of culture which cannot be replicated or experienced anywhere else. The best part is that the southern region of India is extremely scenic and coupled with spirituality it becomes one of the most refreshing experiences.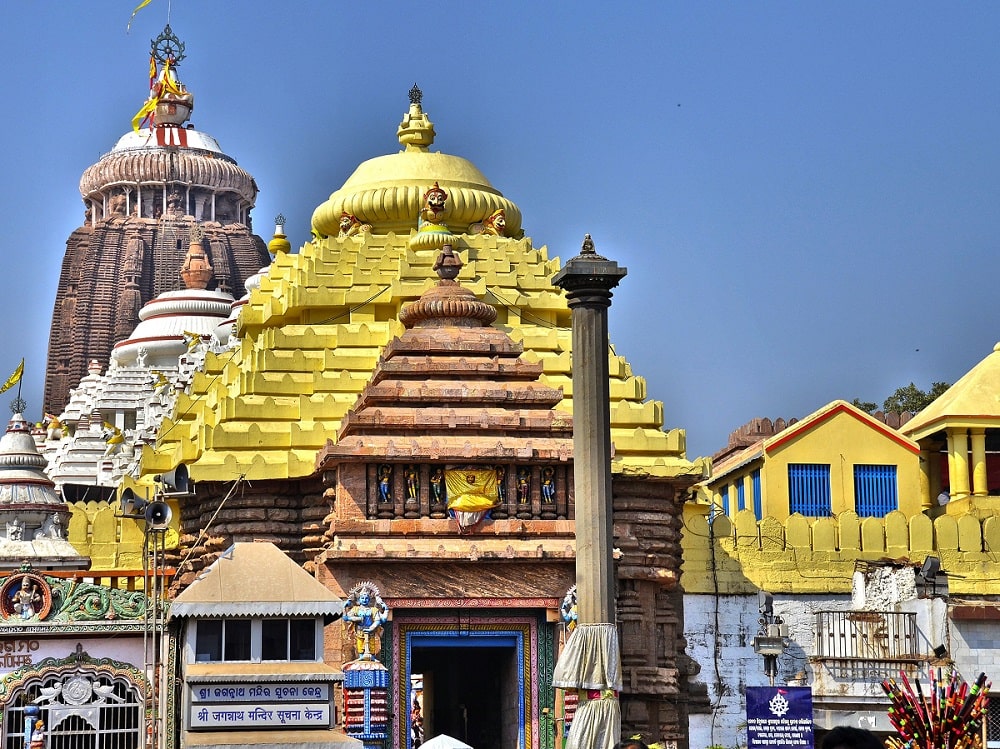 Jagannath Temple Pilgrimage Tour
The eastern coastal border cities of India hold a lot of significance in the lives of devout Hindus. Being home to the famous Konark sun temple to the grand Vishnu temple of Jagannath the pilgrimage here is deeply spiritual. This pilgrimage will definitely be one of a kind since these places are all situated within the scenic landscape of Odisha by the soothing sea and beaches. So not only one can have a deeply spiritual experience but people also come here for its relaxing experience as well which will only make a holiday with the family totally worth it. One can go on this journey as a part of the East India pilgrimage tour and explore the historical and iconic heritage of India.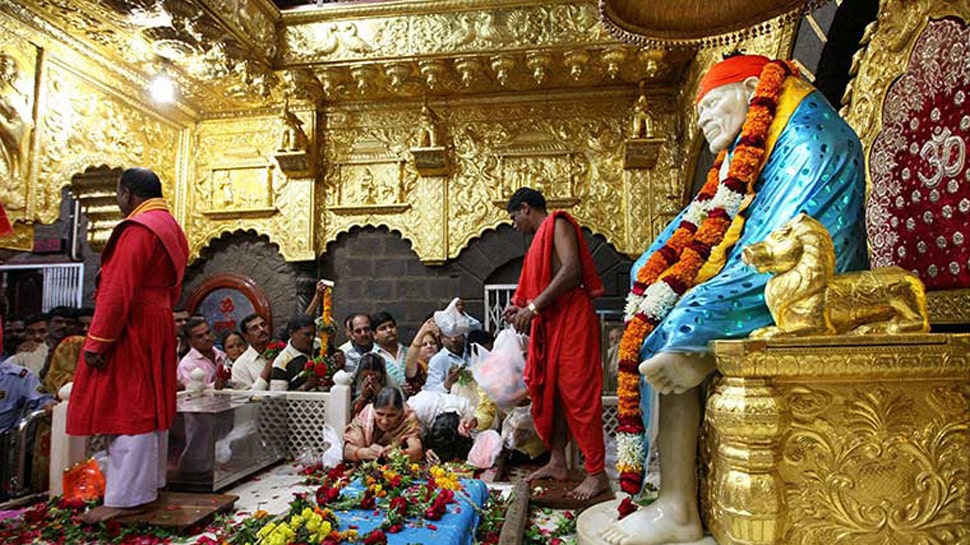 Sirdi Pilgrimage Tour
Deemed for being one of the most popular and well-known parts of the West India pilgrimage tour, the journey to Shirdi is extremely soul-soothing and will definitely rejuvenate your senses. This pilgrimage takes you on the journey of a lifetime to 300 kms outside of Mumbai and welcomes pilgrims and devotees of Sai baba from all over the world to his holy abode. According to sources Sai baba had arrived in Shirdi when he was just 16 yrs old and stayed here until his day of passing in 1918 by 1922 a grand temple was set up to honor the great man. The whole temple is made out of glistening white marble which remains open from 5 am to 10 pm and has the capacity to accommodate around 600 individuals at a time.