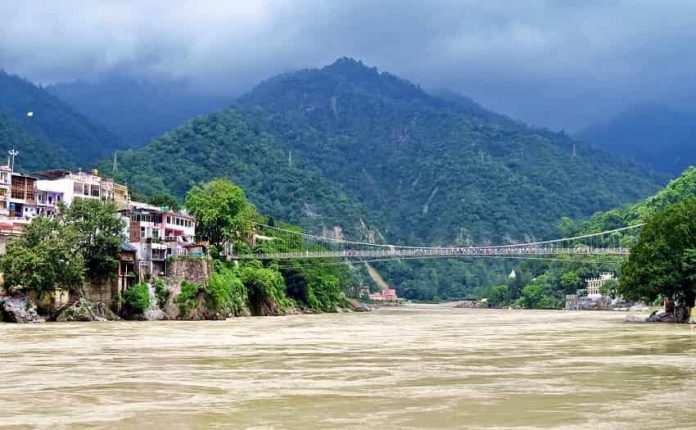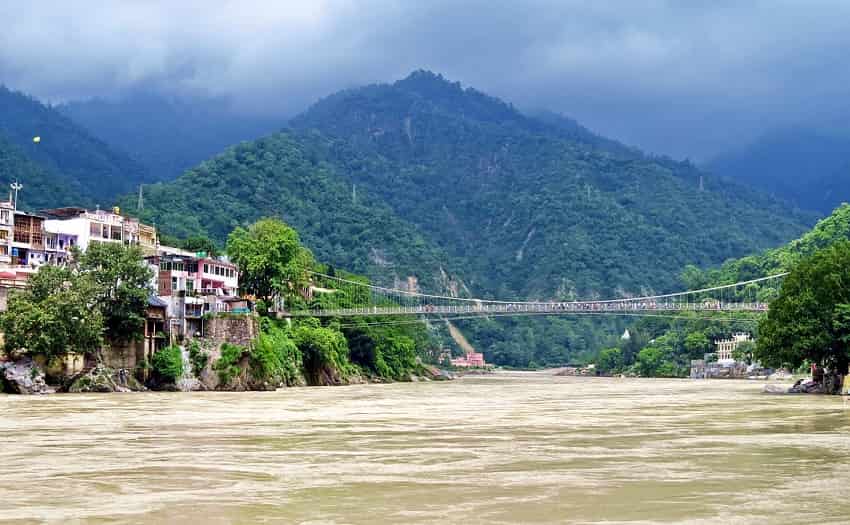 India is a country reckoned for various religious and spiritual profound contemplation's. It boasts a good number of profoundly religious spots and holy shrines in this country and there is always a big confusion of which one to select first. Especially the problem arises when you are planning to visit the pilgrimages in North India as the region is a hub of pilgrimages and holy shrines which are quite beautiful and important.
Scroll down the page and check out the list of some most popular and highly visited pilgrimages on your North India pilgrimage tour.
Haridwar, Uttarakhand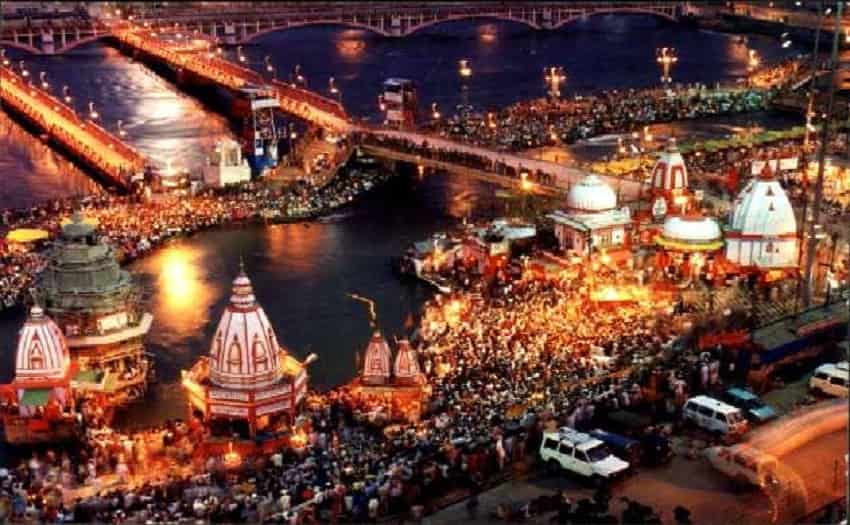 One of the busiest and the holiest pilgrimages in India, Haridwar is known for high religious significance as the River Ganges emerges out here from the Himalayan ranges and flows towards the northern plains. Enlisted among seven holiest cities in India, Haridwar welcomes millions of devotees every year. Hindu devotees flock here with an unflinching faith of attaining salvation and liberation from the cycle of birth and death. One can see a huge crowd of devotees taking a dip into the River Ganges.
Mata Vaishno Devi Mandir, Jammu, and Kashmir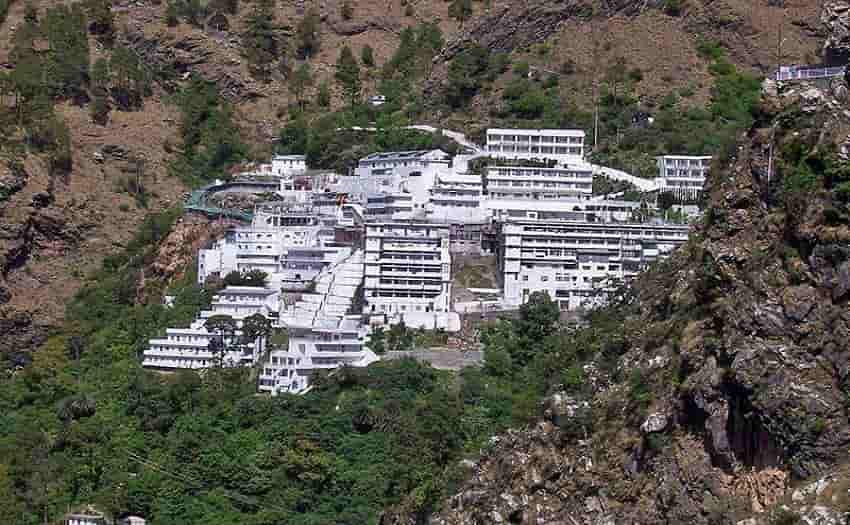 Nestled gorgeously amidst the Trikuta mountain ranges (three-peaked) in the northernmost state in India, Vaishno Devi Mandir comes second in the list of most visited pilgrimages in India after Tirupati Balaji Mandir. Covering this yatra is quite physically challenging and one needs to trek for almost 13 km to reach the holy shrine of Goddess Vaishno. However, nowadays this distance can be covered via palanquins, horse or helicopters. It takes almost 90 minutes to complete the Bhawan Yatra and crores of people visit this pilgrimage every year to seek the blessings of Mata Vaishno.
Kedarnath Temple, Uttarakhand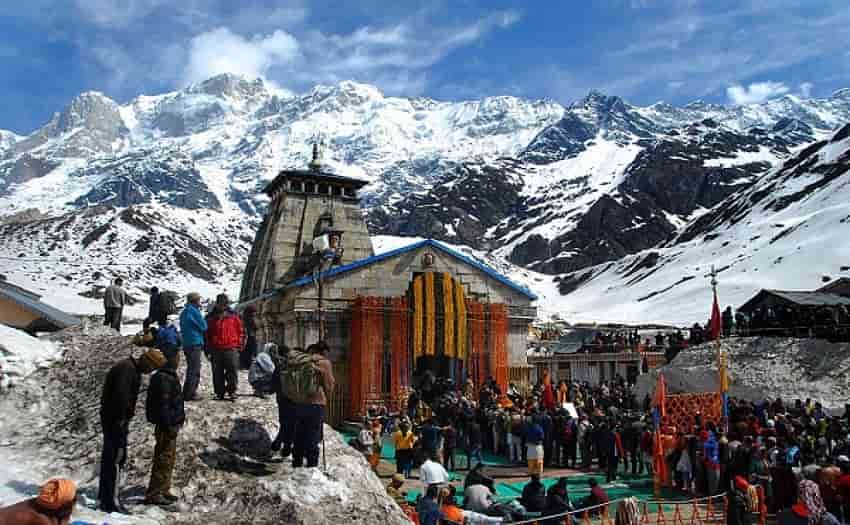 Enlisted amongst four sacred holy shrines in Uttarakhand, Kedarnath Dham is believed to be the most eminent destinations of Shiva worshippers. One needs to cover a total of 14 km trekking distance to reach this highly revered shrine dedicated to Lord Shiva. Kedarnath holds a great religious significance among Hindus as it is believed to be one of the most important and sacred Jyotirlingas out of 12 Jyotirlingas in India. This ancient yet beautiful temple is adorned beautifully with high snowy peaks and glaciers.
Sarnath, Uttar Pradesh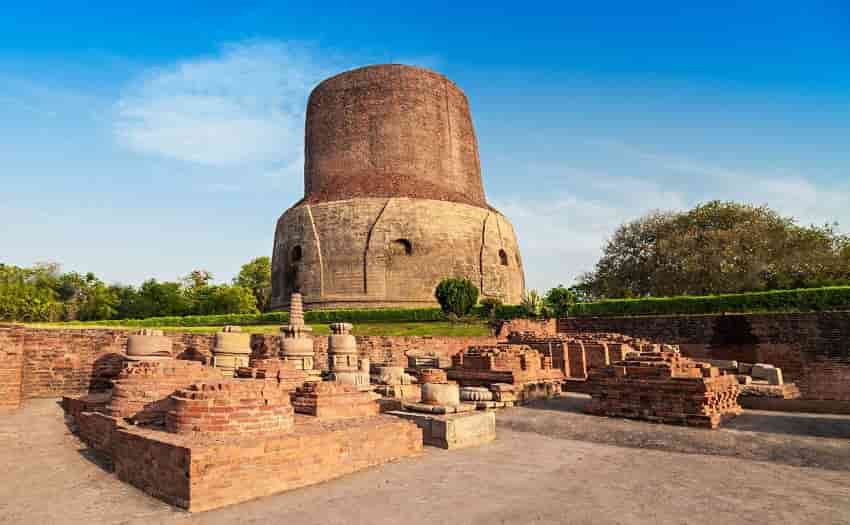 Located almost 13 km away from the ancient city of Varanasi, Sarnath is a religious place where Gautam Buddha delivered his first sermon about Dharma and Buddhism. Kondanna who was the foremost disciple among his five disciples attained enlightenment in Sarnath only after learning the teachings of Lord Buddha. Besides Bodh Gaya in Bihar, Kushinagar and Lumbini in Nepal Sarnath are enlisted among the top four famous Buddhist pilgrimage sites in the world. The destination is also reckoned as a magnificent Jainism pilgrimage site in India as Shreyansanath, the eleventh Tirthankar was born here and one can also find a temple dedicated to him.
Rishikesh, Uttarakhand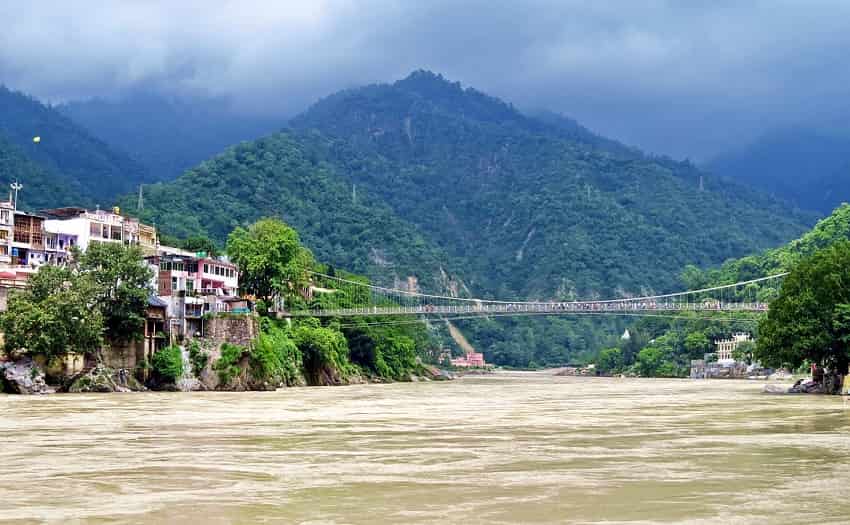 This holy city is located at the backdrop of Himalayan Mountains and is a very popular pilgrimage center in North India. This city has been named after Lord Vishnu who is called as Lord of Senses. Rishikesh is also called as the capital city of Yoga in the world due to its serene, tranquil, and calm ambiance all around the city. Tourism report of Rishikesh states that thousands of tourists flock here from all across the globe to do yoga and meditation in the chilly and refreshing air of this hill city. It is also a perfect destination for adventure enthusiasts where they can indulge in adventurous activities like trekking. How can we even skip its religious significance and especially the importance of Triveni Ghat which is very much famous for Ganga Aarti ceremony?
Amarnath, Jammu, and Kashmir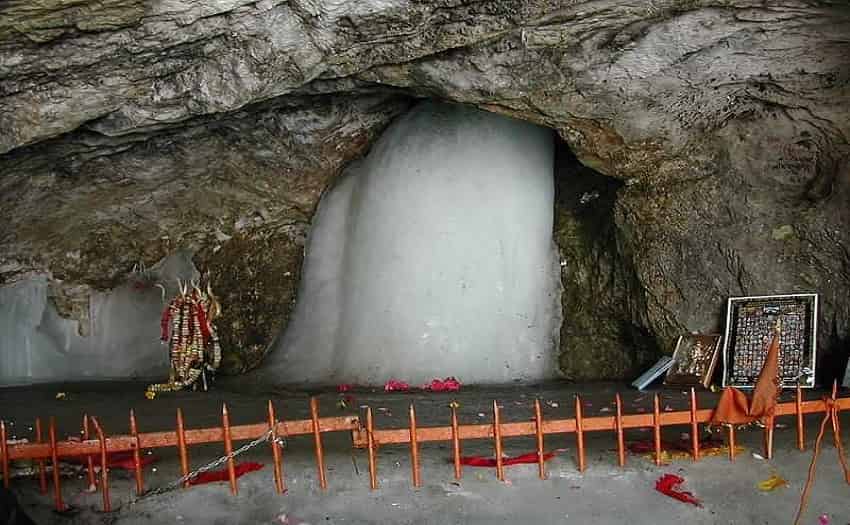 Also called as the heaven for pilgrims, Amarnath is one of the most prime pilgrimage destinations in India which is dedicated to Lord Shiva. Devotees from all across the globe flock here to pay homage at the naturally formed ice Lingam resembling Lord Shiva. According to interesting Hindu mythology, this is the place where Lord Shiva revealed the secret of eternity and life to his wife Goddess Parvati. Amarnath tourism is believed to be one of the harshest pilgrim routes in India where one needs to go through a health check-up before covering this divine yatra.
Dharamshala, Himachal Pradesh
Also known as Little Lhasa in India, Dharamshala is reckoned as the holy resident of great monk Dalai Lama and is standing beautifully in the Kangra district. Kangra city has been segregated into two different regions according to the altitudes i.e. upper and lower. The upper division of the city is called as Mcleodganj and the lower one is Dharamshala itself. One can explore the surreal beauties of the entire city adorned with picturesque landscapes. Dharamshala is one of the best places where one can explore the symbiosis of Tibetan and Buddhism culture.