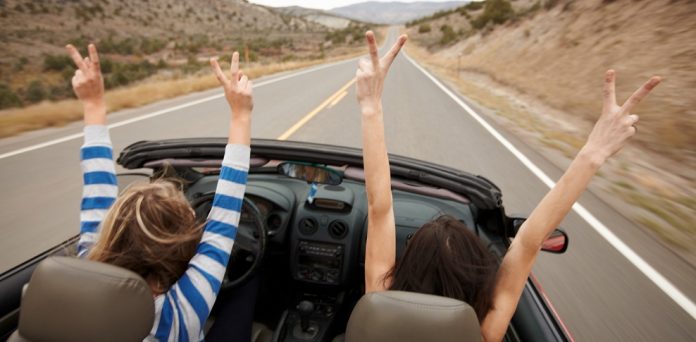 In and of themselves, road trips are not the most environmentally-friendly of vacations. They use a lot of gas, and you end up putting a lot of greenhouse gases into the air by driving all day every day. You also end up spending a lot of money. But if you want to go on a road trip this year, there are a number of ways that you can reduce your impact on the environment, while still getting to enjoy the all-American adventure that a road trip provides.
Use a hybrid car. If you don't have a hybrid car, you can easily rent one for the few days that you will be traveling. Renting a car may sound more expensive than just using the car you already have, but hybrid vehicles will save you a lot of money in gas, and it will also save on the wear and tear on your own vehicle. New hybrids are traveling just as well as traditional cars, and they greatly lessen your impact on the environment.
Pack your lunch. Processed food in plastic and paper wrappers that will wind up in the trash are no way to thank your environment for the beautiful country that you are driving through. A simpler and less expensive way to eat on the road is to pack your lunches ahead of time. Sandwiches and water bottles fit neatly into a cooler. Not only are they more convenient, they are also healthier for you, giving you more energy to make it through the day, as well as a better outlook on the trip in general. Take a pit stop at one of the many rest stops on the road to enjoy the surrounding area.
Recycle. Recycling on the road may seem impossible, but it's really not. Set up a small bin or bag in your vehicle for recyclable materials, and simply toss them in when you are done with them. Many rest stops throughout the country offer recycling bins as well as trash cans, so you always have a place to toss your recyclable materials when you are taking a break for lunch or for the evening.
Camp at night. Staying in hotels can be expensive. What better way to experience the surrounding country than by staying in it? You can map out in advance the parks or campgrounds where you want to stay. Many of these places require reservations, so make sure to let them know ahead of time that you are coming. Camping allows you to experience nature in a way that nothing else does. you'll make amazing memories while having a small environmental impact that also gives your budget a boost as well.
Take pictures as souvenirs. Many travelers like to pick up souvenirs as they drive along, but that can harm the environment in a number of ways, and it can start filling up your car pretty quickly. By taking only pictures, you'll have an unlimited amount of memories in one small space that you can view forever.