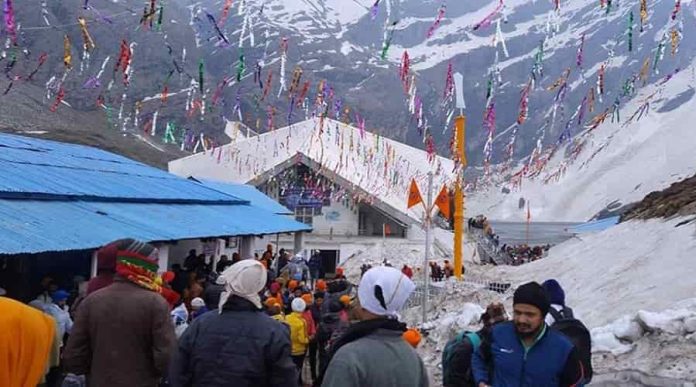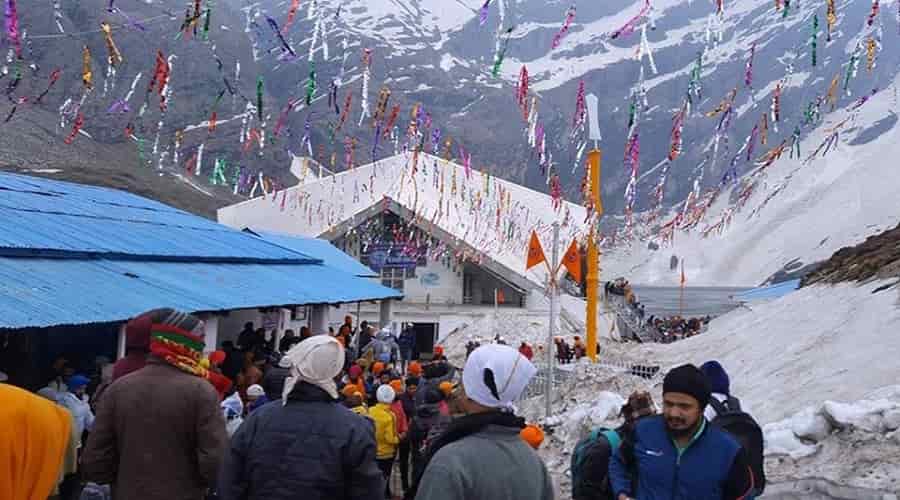 There are tons of reasons as to why a person embarks on a spiritual journey be it getting rid of their mortal sins, a chance to find their real self, reconnect with the supreme deity, or borrow a subtle peace. And most importantly, it is the faith of pilgrims that forces them to go on such a journey because only divinity is the solution to every problem. There are hundreds of enchanting journeys in India taking you through the lush green beauty of the mountain to the doorstep of the supreme deity where you can follow spirituality in peace.
So, below is the list of some famous pilgrimages in India where one can go to witness the powers of the supreme self.
Hemkund Sahib Gurudwara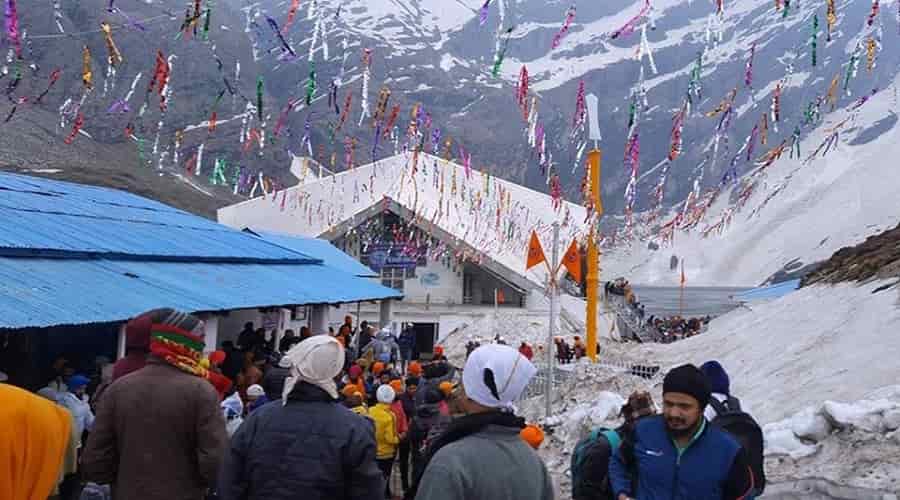 A beautiful epitome of spirituality perched at an altitude of 15,000 feet; Hemkund Sahib is revered as the highest Gurudwara of India. One has to walk a very long as well as a mesmerizing trek of 13 km in order to reach the temple premise. The journey also walks you through dense green forest, waterfalls, and finally, you will reach up there where a beautiful dome-like shrine stands tall by a silent lake. While walking back from the Sikh shrine, you can also make a stopover at the valley of flowers. Valley of flowers is another very gorgeous place that overlooks a valley full of 400 species of flowers.
Ashtavinayak Yatra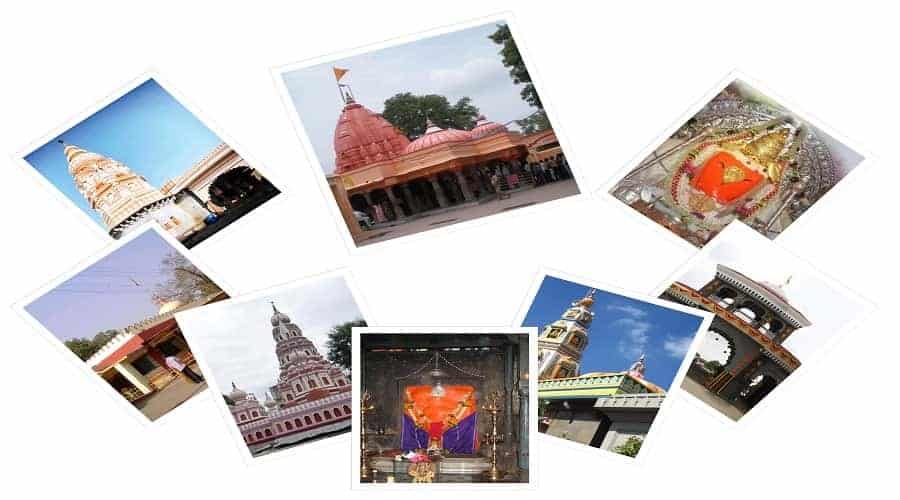 Ashtavinayak is a spiritual journey that covers eight beautiful temples of Lord Ganesh sprawled across various regions of Maharashtra. The journey is one of the most revered journeys of the Maratha community and millions of devotees embark on this journey every year. It starts from Moreshwar temple in Moregaon, Siddhivinayak temple in Siddhatek, Ballaleshwar temple in Pali, Varadvinayak temple in Mahad, Chintamani temple in Their, Girijatmaj temple in Lenyadri, Vighnahar temple in Ozar, and finally, ends with Mahaganpati temple in Ranjangaon. For already revised packages, you can check our Ashtavinayak Darshan Package for more information.
Shikharji Temple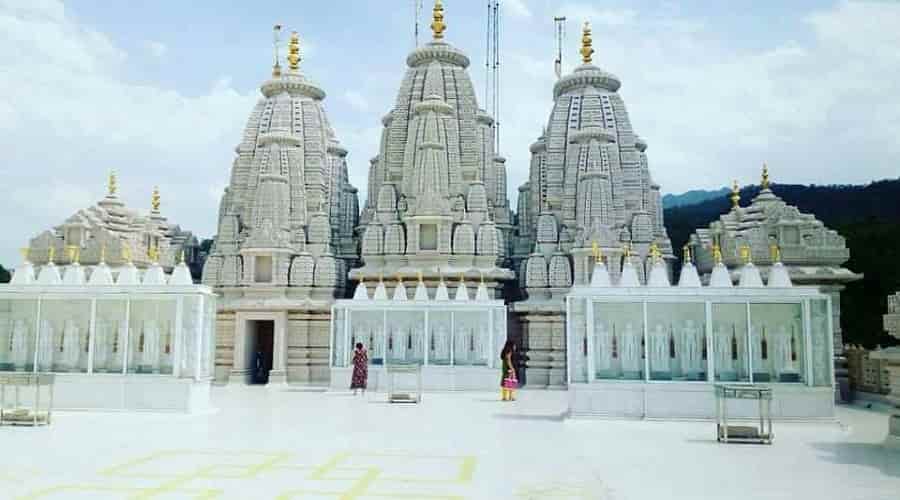 Shikharji temple is one of the most auspicious shrines for the people of the Jain community caved up in the mountains of Jharkhand. The temple is tucked away in solitude and surrounded only by nature. Millions embark on this journey to Shikharji temple in an attempt to pay their homage to the supreme self for a prosperous journey. It is also believed that 20 out of 24 Tirthankaras of ancient Jainism attained nirvana at this very place and thereafter, lived a life of spirituality till death came to them. So, millions believe that there is some spiritual aura at this place which helps a person to find their real worth.
See Also:- Amazing Spiritual Destinations in North India
Tungnath Temple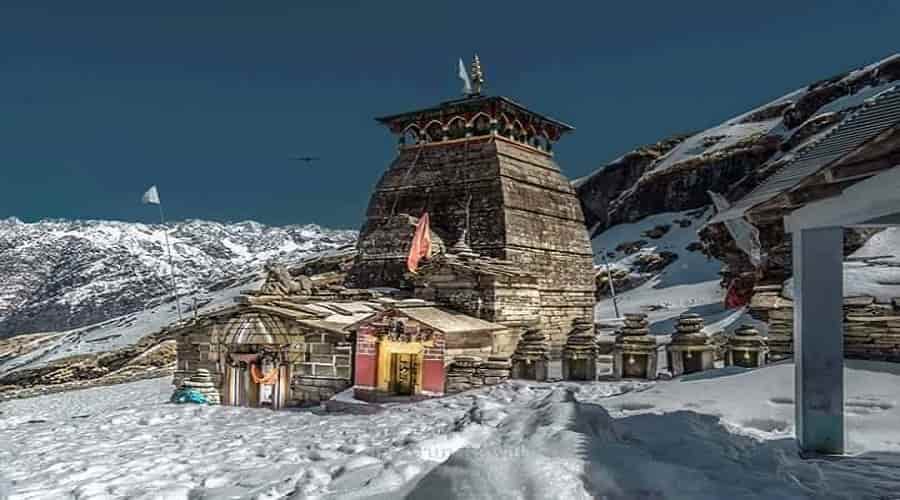 Tungnath Temple is another very beautiful pilgrimage site tucked up in the mountains of Garhwal where only the purity of nature rules its way. Perched atop a mountain at an altitude of 12,000 feet above sea level, Tungnath is also believed to be the highest Shiva temple in India. The journey not only fascinates the pilgrims of the Hindu community but a million other young travelers of India who trek up to this temple to see its enchanting beauty. And if we go by the famous Hindu Mythology, Lord Arjuna built this temple to pay his respect to Lord Shiva many centuries ago.
See Also:- Must Visit Holiest Pilgrimages in India
Kartik Swami Temple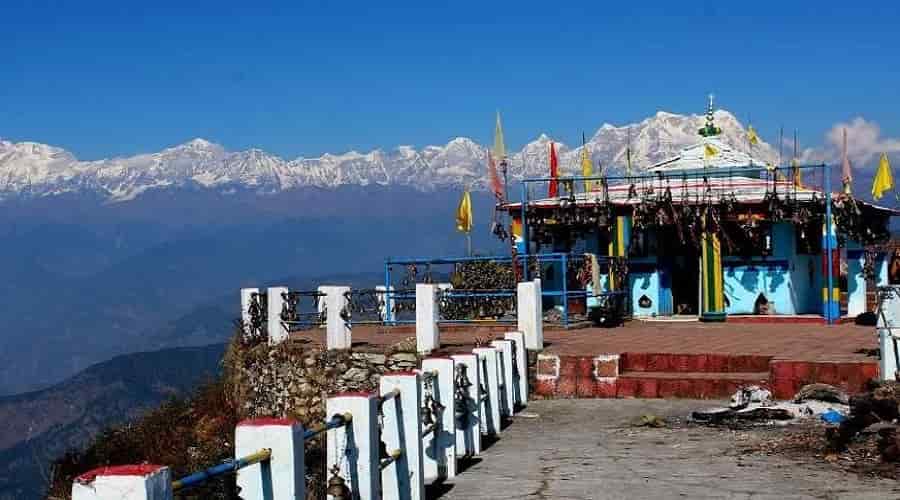 Kartik Swami temple is a temple tucked away in solitude by the snow-clad mountains of Uttarakhand. It is a small temple that rhythmically lives through the sound of hundreds of metal bells every day. One has to walk about 3 km to reach the temple which is perched atop a mountain at an altitude of 10,000 feet above sea level. A naturally carved idol of Lord Kartikeya is worshipped inside this temple and it is believed that every wish gets fulfilled in this temple by worshipping the statue. The temple also beautifully overlooks a mesmerizing view of many mountain peaks so, be ready to lose Yourself all here.
So, do care to go through the above list and embark on one such journey which could teach you a lot about yourself and the spiritual secrets of the world.