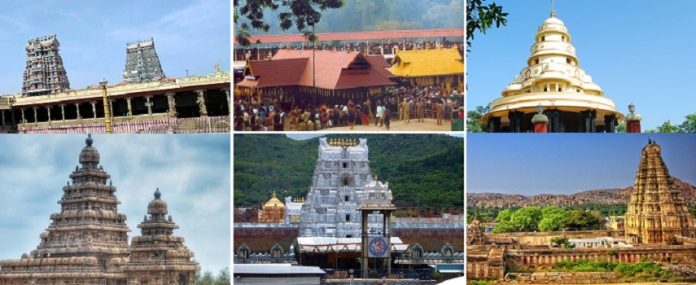 All across South India, there are prominent temples dedicated to Hindu Gods that attract millions of pilgrims all year around. These temples, along with having extreme religious significance are also architectural marvels that are a sight to behold. Therefore, by going for a South India pilgrimage tour, you would also be able to get a glimpse of ancient temple architecture and rustic religious shrines. Consisting of the states of Karnataka, Andhra Pradesh, Tamil Nadu, Kerala, and Telangana, South India features a host of spectacular Dravidian temples, ancient caves and various other architectural marvels.
Here are some of the major culturally significant and religious sites of South India:
01. Sabarimala Temple, Kerala: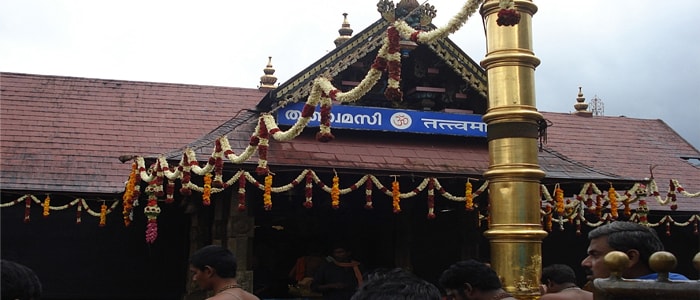 This temple is dedicated to Lord Ayyappa, who is thought to be the son of Shiva and Mohini – the female avatar of Vishnu. This temple is located on a lush hilltop that is at an altitude of 468 m above the sea level. It is set amidst a dense forest and a chain of magnificent mountains. This popular pilgrimage site attracts approximately 40 million devotees every year from around the globe.
02. Meenakshi Temple, Tamil Nadu: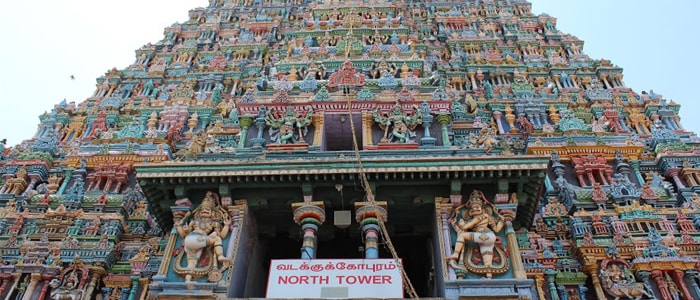 Dedicated to Lord Shiva and Parvati, this temple is also referred to as the Meenakshi Amman or Meenakshi Sundareswarar Temple by the locals. It is one of the prime attractions of the city of Madurai and is believed to have been built in the 1600s. Famed for its exceptional architectural excellence, this historic temple is located on the southern banks of the Vaigai River.
03. Tirupati Balaji Temple, Andhra Pradesh: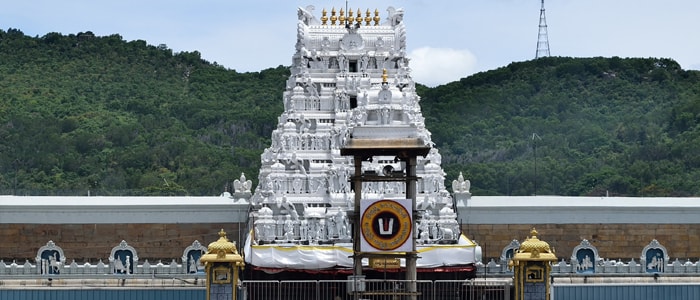 This temple is dedicated to Lord Sri Venkateswara, who is believed to be an incarnation of Vishnu. This temple features the traditional Dravidian architecture style and is known to have been constructed somewhere in the 300 AD.  Also known as the Temple of Seven Hills, this religious site is famous for its annual festival called "Brahmotsavam". The Tirupati Balaji Temple is one of the most famous religious sites of the globe and is visited by approximately 50,000 to 100,000 pilgrims every day.
04. Sivagiri Temple, Kerala: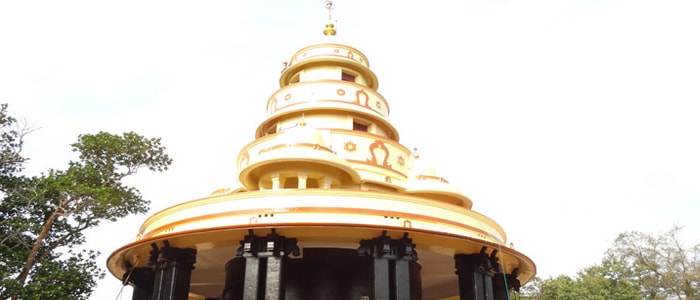 This is a pilgrimage center located in Varkala that houses the tomb of the prominent social reformer Sri Narayana Guru.  On the top of the Sivagiri hill lies the Shivagiri Math that was built in the year 1904.  Set amidst opulent greenery, this is a popular spot for meditation, where devotees come from near and far in order to rejuvenate and relax their mind and soul.
05. The Shore Temple, Tamil Nadu: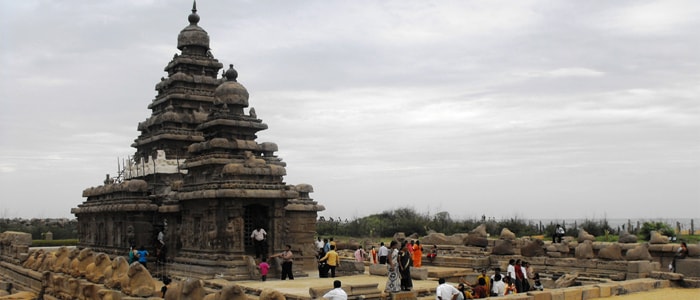 Situated in the prominent pilgrimage city of Mahabalipuram, this temple is believed to have been built between 700 and 728 AD. Classified as a World Heritage Site, the granite used to construct this architectural marvel dates back to the 8th century. It is one of the oldest structural stone temples of South India and features several intriguing rock carvings.
06. Virupaksha Temple, Karnataka: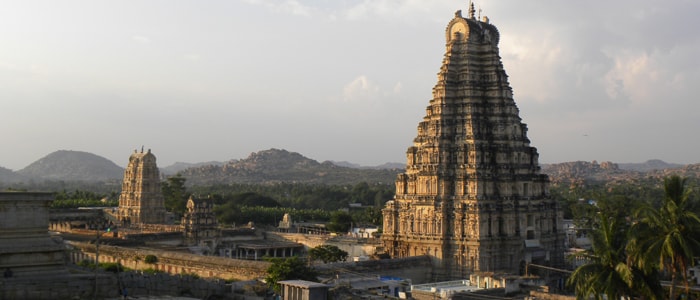 Located on the banks of the tranquil Tungabhadra River, this temple is essentially a glorious reminiscent of the Vijayanagara Empire. Dedicated to Virupaksha, an avatar of Lord Shiva, this temple is famed for its ancient intricate carvings, grand architecture and magnificent Gopuram. While this temple was originally built in the 7th century, it has undergone a lot of additions made by distinguished rulers.
You can book a South India Pilgrimage Tour Package easily by visiting the websites of one of the reputed travel and tour agencies of the country. You should, however, ensure that the agency has been accredited by IATA and has been approved by the Ministry of Tourism, Govt. of India as well, in order to be assured of their reliability and quality of services.