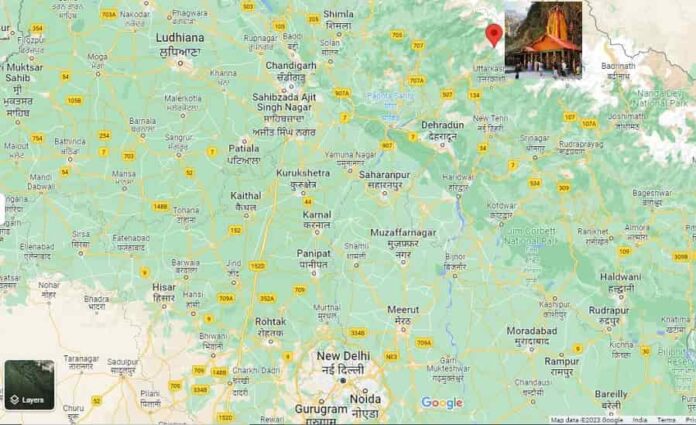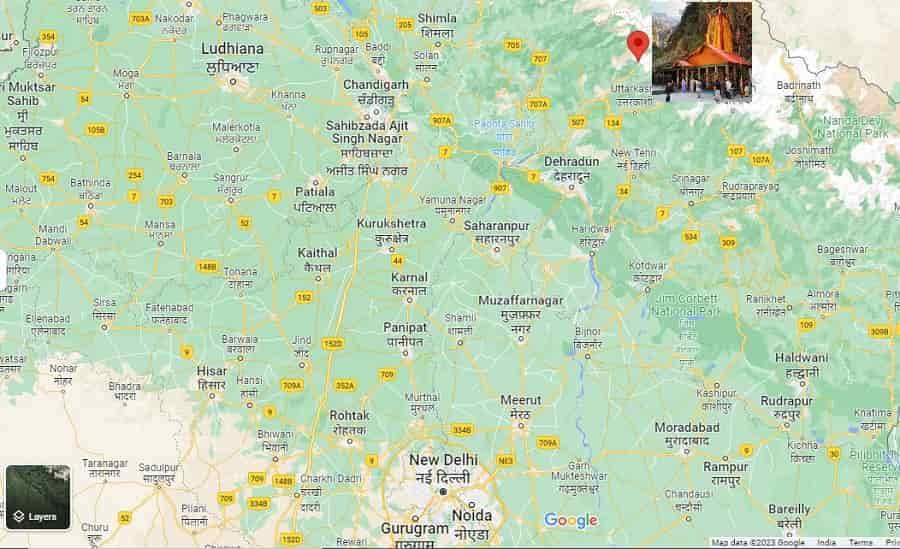 Yamunotri, one of the Char Dham pilgrimage sites in Uttarakhand, India, is revered as the source of the Yamuna River. Nestled in the Garhwal Himalayas, Yamunotri offers not only a spiritual journey but also breathtaking natural beauty. In this comprehensive guide, we will explore various ways to reach Yamunotri, including by road, train, and helicopter, along with a distance chart from major cities in India.
Location of Yamunotri
Yamunotri is situated in the Uttarkashi district of Uttarakhand, India. It is nestled in the pristine Himalayan region, specifically in the Yamunotri Valley. The exact geographical coordinates of Yamunotri are approximately 31.0129° N latitude and 78.4483° E longitude. This sacred destination is perched at an altitude of about 3,293 meters (10,804 feet) above sea level.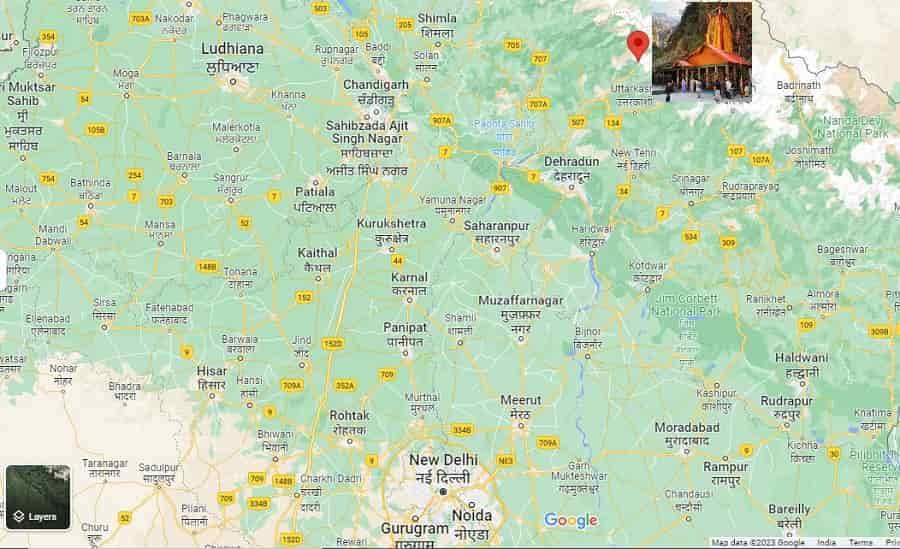 Reaching Yamunotri by Road
Reaching Yamunotri by road is one of the most common and convenient options. The road network in Uttarakhand connects Yamunotri to major cities and towns in the region. Here's how you can reach Yamunotri by road:
From Delhi (Approximately 425 km)
Begin your journey from Delhi and head towards Haridwar, which is around a 6-7 hour drive.
From Haridwar, continue your journey to Yamunotri via Rishikesh and Uttarkashi.
This route offers scenic views of the Himalayas and the Ganges River.
From Dehradun (Approximately 179 km)
If you're starting from Dehradun, take the route via Mussoorie and Yamuna Bridge to reach Yamunotri.
The journey from Dehradun is filled with lush greenery and picturesque landscapes.
From Haridwar (Approximately 198 km)
Travelers can reach Yamunotri from Haridwar via the route passing through Rishikesh and Uttarkashi.
The road conditions are generally good, but be prepared for some hilly terrain.
From Rishikesh (Approximately 235 km)
Rishikesh serves as a gateway to the Char Dham Yatra, including Yamunotri.
The route from Rishikesh takes you through Uttarkashi and offers stunning views of the mountains.
Reaching Yamunotri by Train
Yamunotri does not have direct train connectivity due to its remote location in the Himalayas. However, you can take a train to nearby railway stations and then continue your journey by road. Here are some railway stations close to Yamunotri:
Dehradun Railway Station: This is the nearest major railway station to Yamunotri. From Dehradun, you can hire a taxi or take a bus to reach Yamunotri.
Haridwar Railway Station: Haridwar is well-connected to major cities in India by train. From Haridwar, you can follow the road route mentioned earlier to reach Yamunotri.
Rishikesh Railway Station: Rishikesh also has a railway station with limited connectivity. Travelers can reach Rishikesh by train and then proceed by road to Yamunotri.
Reaching Yamunotri by Helicopter
For a quicker and more convenient way to reach Yamunotri, helicopter services are available during the pilgrimage season. These services can significantly reduce travel time. Here's how to reach Yamunotri by helicopter:
Dehradun to Yamunotri
The Dehradun to Yamunotri helicopter service operates during the pilgrimage season.
The Yamunotri helipad is located near the temple, ensuring easy access for pilgrims.
The flight offers panoramic views of the Himalayan landscape.
Please note that helicopter services are subject to weather conditions and availability, so it's advisable to check with local authorities or tour operators for the latest information and bookings.
Distance Chart from Major Cities in India:
Here is a distance chart from some major cities in India to Yamunotri:
Delhi to Yamunotri: 425 km
Dehradun to Yamunotri: 179 km
Haridwar to Yamunotri: 198 km
Rishikesh to Yamunotri: 235 km
Uttarkashi to Yamunotri: 130 km
Meerut to Yamunotri: 350 km
Jaipur to Yamunotri: 710 km
Chandigarh to Yamunotri: 295 km
Noida to Yamunotri: 455 km
Mumbai to Yamunotri: 1850 km
Hyderabad to Yamunotri: 2560 km
Bengalore to Yamunotri: 1980 km
Chennai to Yamunotri: 2610 km
Please keep in mind that these distances are approximate and may vary slightly based on the specific route you take and road conditions.
Road Route Map to Yamunotri
Rishikesh → Narendranagar (16 km) → Chamba (45 km) → Brahmkhal (15 km) → Barkot (40 km) → Sayana Chatti (27 km) → Hanuman Chatti (6 km) → Phool Chatti (5 km) → Janki Chatti (3 km) → Yamunotri (5.5 km)
In conclusion, Yamunotri, a sacred pilgrimage destination in Uttarakhand, can be reached by road, train, or helicopter. The road journey allows you to experience the natural beauty of the Himalayas, while helicopter services offer a faster alternative. Regardless of your chosen mode of transportation, visiting Yamunotri is a spiritually enriching and awe-inspiring experience, providing a chance to connect with both your faith and the pristine beauty of the Himalayan region.