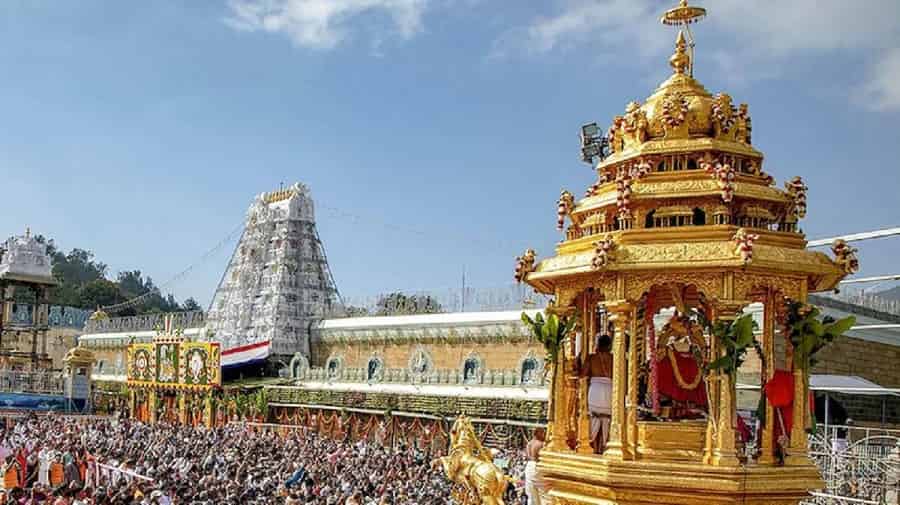 Are you planning a pilgrimage to the revered Tirupati Balaji Temple? Nestled in the lap of the Eastern Ghats in the Chittoor district of Andhra Pradesh, this temple is not only an important religious destination but also a testament to India's rich cultural heritage. In this comprehensive guide, we'll explore the various modes of transportation available to reach Tirupati Balaji Temple, ensuring that your journey is smooth and spiritually fulfilling.
Tirupati Balaji Temple, dedicated to Lord Venkateswara, attracts millions of devotees annually. Before embarking on this sacred journey, it's essential to plan your trip meticulously. Let's start with the various transportation options to reach Tirupati.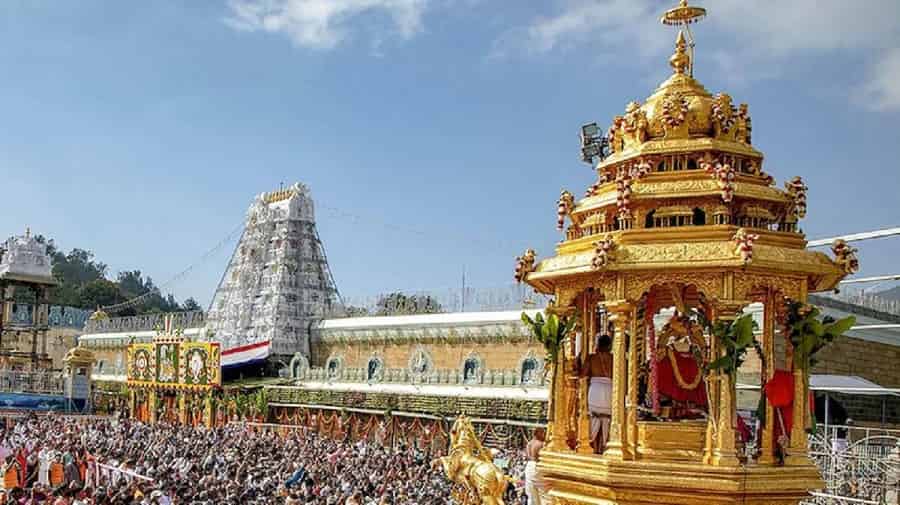 Getting to Tirupati
By Bus
Traveling to Tirupati by bus is one of the most cost-effective and convenient options. The town is well-connected by a network of state and private buses, making it accessible from various cities in South India. Here are some key details about this mode of transport:
Bus Routes
Chennai to Tirupati: Chennai is approximately 133 kilometers away from Tirupati, and there are frequent buses plying this route. The journey takes around 3-4 hours, depending on traffic conditions.
Bangalore to Tirupati: If you're traveling from Bangalore, you can find both government-run and private buses to Tirupati. The distance between the two cities is approximately 250 kilometers, and the journey usually takes 4-5 hours.
Hyderabad to Tirupati: Tirupati is around 550 kilometers from Hyderabad, and there are overnight buses available for this route. The journey takes approximately 10-12 hours.
Vijayawada to Tirupati: Vijayawada, located about 420 kilometers from Tirupati, is well-connected by road. Buses from Vijayawada to Tirupati take around 7-8 hours.
The journey by bus is not only budget-friendly but also offers scenic views of the Eastern Ghats. However, it's advisable to book your bus tickets in advance, especially during peak pilgrimage seasons.
By Train
Tirupati has its railway station, Tirupati Main, which is well-connected to major cities across India. Train travel to Tirupati is a comfortable and convenient option for many devotees. Here's what you need to know about reaching Tirupati by train:
Train Options
Venkatadri Express: The Venkatadri Express is a popular train that operates daily from Chennai to Tirupati. It offers a comfortable journey and is a preferred choice for many pilgrims.
Tirumala Express: If you're coming from Secunderabad, consider taking the Tirumala Express, which provides a direct route to Tirupati.
Train tickets to Tirupati tend to get booked quickly, especially during peak seasons and festivals, so it's essential to book your tickets well in advance. The railway station is conveniently located, making it easy to reach the temple town from there.
By Air
If you're traveling from a distant location, the Tirupati Airport is your best choice. It's situated approximately 15 kilometers from the temple town and is well-connected to major cities like Hyderabad, Chennai, and Bangalore. Here's what you need to know about traveling by air:
Air Travel Tips
Check for Flight Availability: Ensure that there are flights available from your departure city to Tirupati. Major airlines operate regular flights to Tirupati, but it's essential to check schedules and availability.
Book Early: To secure the best fares and ensure a hassle-free journey, it's advisable to book your flights well in advance.
Airport to Tirupati: Upon arriving at the Tirupati Airport, you can hire a taxi or take a bus to reach the temple town. The journey from the airport to Tirupati takes approximately 30-45 minutes.
Traveling by air is the quickest way to reach Tirupati, making it a suitable option for those with limited time for their pilgrimage.
Local Transportation
Once you reach Tirupati, you can easily move around the town using various local transportation options such as auto-rickshaws, taxis, and buses. These options are readily available and can take you to the Tirupati Balaji Temple, which is located atop the Tirumala Hills.
Dos and Don'ts
When visiting Tirupati Balaji Temple, it's essential to adhere to certain customs and guidelines. Here are some dos and don'ts to keep in mind:
Dos:
Maintain a respectful and humble demeanor throughout your visit.
Follow the dress code, which includes wearing traditional attire for men and women.
Deposit your belongings at the designated counters before entering the temple.
Plan your visit during weekdays to avoid large crowds.
Don'ts:
Do not carry mobile phones, cameras, or other electronic devices into the temple premises.
Refrain from loud conversations and behavior that may disturb other devotees.
Avoid consuming non-vegetarian food during your stay in Tirupati.
Do not engage in any form of littering or pollution within the temple complex.
Safety Tips
While Tirupati is generally a safe destination for pilgrims, it's always wise to take precautions. Here are some safety tips to ensure a secure visit:
Keep your belongings secure and be cautious of pickpockets, especially in crowded areas.
Stay hydrated, especially during hot weather, and carry a water bottle with you.
Follow the guidance of local authorities and temple staff.
In case of a medical emergency, there are hospitals and medical facilities available in Tirupati.
Conclusion
Reaching Tirupati Balaji Temple is the first step in your spiritual journey. Whether you choose to travel by bus, train, or air, the destination remains the same—the divine abode of Lord Venkateswara. Remember to plan your trip in advance, book your tickets and accommodation early, and adhere to the customs and guidelines of the temple.
FAQs
1. Is there an entrance fee to Tirupati Balaji Temple?
No, there is no entrance fee to visit the temple. However, there are special darshan options available for devotees, some of which may have associated fees.
2. What is the best time to visit Tirupati Balaji Temple?
The temple is open year-round, but it's best to visit during weekdays to avoid large crowds. Avoid visiting during peak festival seasons unless you are prepared for longer waiting times.
3. Can I book darshan tickets online?
Yes, you can book darshan tickets online through the official Tirumala Tirupati Devasthanams (TTD) website. This allows you to select specific darshan timings and avoid long queues.
4. Are there any restrictions on photography within the temple?
Yes, photography and the use of mobile phones are strictly prohibited inside the temple premises. Please adhere to these guidelines.
5. What is the significance of Tirupati Balaji Temple in Hinduism?
Tirupati Balaji Temple is dedicated to Lord Venkateswara, an incarnation of Lord Vishnu. It holds immense spiritual significance and is one of the most visited Hindu temples in the world.
Know more: