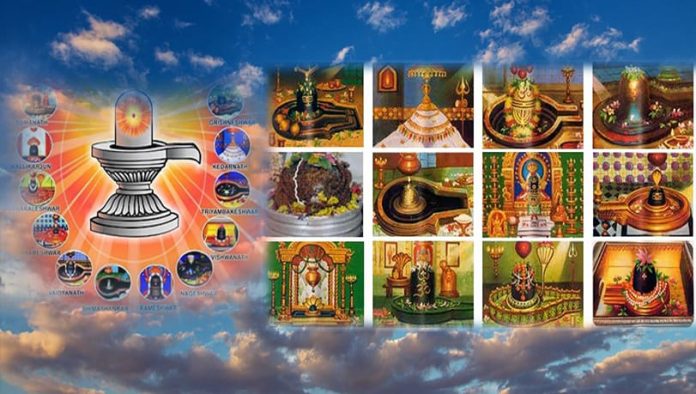 One of the most eminent destinations of Shiva worshippers, the Jyotirlinga tour is considered to be one of the most acclaimed divine yatras on which every Hindu devout wants to embark at least once in their entire life span. However, the magical land of India is dotted with 64 pious Jyotirlingas yet only 12 of them are counted as the most significant abodes of Lord Shiva. Being located in different cities and different directions of the country, a devotee can't cover all these holy abodes so it is mostly found that the devotees with hectic schedules cover 5 Jyotirlingas.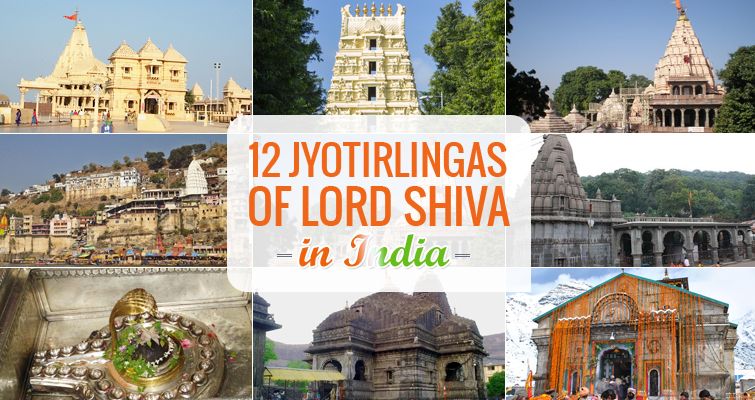 One who thinks of covering 12 Jyotirlinga Darshan Tour needs to be physically and mentally fit as this is a month-long journey.
Covering Jyotirlinga Tour from North India
Those who are coming from North India can commence their Jyotirlinga tour from Kedarnath in Uttarakhand and next move towards Kashi Vishwanath Temple in Uttar Pradesh. The third stopover of this journey is Baidyanath Temple at Deoghar in Jharkhand and then from there after covering a huge distance of almost 920 km you will arrive at Madhya Pradesh, the city popular as home to two important Shiva abodes i.e. Mahakaleshwar and Omkareshwar. Next, you will be driving towards Maharashtra, the city housing 3 revered Shiva shrines located in 3 different regions of the state viz. Bhimashankar in Pune, Grineshwar Temple at Ellora, and Trimbakeshwar in Nashik. In this way, you have completed three-fourths of your Jyotirlinga tour and now you will proceed towards Gujarat, the westernmost state in India. Here you can do the philosophy at Somnath and Nageshwar Jyotirlinga Yatra. Now, your next journey takes you to the Southern region of India like Ramanathswamy Temple in Rameshwaram.
Route Map: Kedarnath – Kashi Vishwanath Temple – Baidyanath – Mahakaleshwar – Omkareshwar – Grishneshwar – Bhimashankar – Tryambakeshwar – Somnath – Nageshwar – Mallikarjuna – Rameshwaram
Covering Jyotirlinga from South India
If you are the one residing in South India and looking to cover the revered Jyotirlinga Darshan then commence your journey from Ramanathswamy Temple in Rameshwaram and ascend the tour to Mallikarjuna. One needs to cover a total distance of 1020 km to reach from one segment to the other. Once you are done with these sacred sites continue your drive towards Maharashtra, the state housing 3 sacred and highly significant Jyotirlingas i.e. Bhimashankar in Pune, Grineshwar Temple established in Aurangabad, and Trimbakeshwar in Nashik. From here you go straight to Madhya Pradesh to visit Mahakaleshwar in Ujjain and Omkareshwar Jyotirlingas Yatra. The next destination on the trip is Gujarat where you can cover the next two sacred Shiva shrines Somnath and Nageshwar Jyotirlinga. Now, this is the time to drive towards the beautiful and green Himalayan state of Uttarakhand where you get to visit Kedarnath Dham, and straight from there drive towards Varanasi to seek the blessings at Kashi Vishwanath and conclude this spiritual journey with your visit to Baidyanath Temple in Deogarh.
Route Map: Rameshwaram – Mallikarjuna – Bhimashankar – Grishneshwar – Trimbakeshwar – Omkareshwar – Mahakaleshwar – Somnath – Nageshwar – Kedarnath – Baidyanath – Kashi Vishwanath.
See Also:- Best Religious and Pilgrimage Destinations in India
Planning Jyotirlinga tour from West India
If you reside in the western region of India, then you can start your Jyotirlinga darshan tour from Nageshwar, and then after covering a certain distance in the same state you get to visit Somnath in the Saurashtra region. Once you are done with these holy sites in Gujarat you will be covering the next state that houses three Jyotirlingas i.e. Bhimashankar in Pune, Trimbakeshwar in Nashik, and Grineshwar in Aurangabad. Now from Maharashtra, you will be covering a distance of almost 710 km to reach Madhya Pradesh, the state housing Mahakaleshwar and Omkareshwar Jyotirlingas. First, you will be visiting Omkareshwar Temple which is located on the gorgeous Shivpuri Island, and then from there drive towards Ujjain to visit the next holy site in the city. Madhya Pradesh tour is then followed by your trip to Kedarnath in Uttarakhand where Lord Shiva is worshipped as Lord Kedar then covers a few hundred km distances and reaches Varanasi to pay homage at Kashi Vishwanath Temple. Baidyanath Temple in Jharkhand is the next destination in the circuit and your Jyotirlinga pilgrimage tour concludes by driving toward the South where you can visit Mallikarjuna and Ramanathaswamy Temple.
Route Map: Nageshwar – Somnath – Trimbakeshwar – Bhimashankar – Grishneshwar – Omkareshwar – Mahakaleshwar – Baidyanath – Kashi Vishwanath – Kedarnath – Mallikarjuna – Rameshwaram
See Also:- Soulful Pilgrimages in India Quenching Your Spiritual Thirst
Covering Jyotirlinga tour from East India
One who is commencing their journey from the Eastern region of India shall visit Baidyanath Temple in Jharkhand first and then move towards Varanasi to cover the popular Kashi Vishwanath Temple? After traveling for almost 1500 km you will arrive at Uttarakhand which is packed with the astounding Kedarnath Temple tucked at 3584 meters above sea level. Madhya Pradesh falls next in this spiritual yatra where you can cover Omkareshwar at Shivpuri Island and Mahakaleshwar Temple in Ujjain. However, this is not going to be a short distance journey as Madhya Pradesh is almost 616 km from Varanasi. It is easy to move towards Maharashtra from here so ace up your shoes to drive to this city housing 3 sacred Shiva sites that are named Trimbakeshwar, Bhimashankar, and Grishneshwar where all located in three different hallowed sites. Your trip to Maharashtra is followed by your drive towards Gujarat, the westernmost state of the country which is dotted with Nageshwar and Somnath Jyotirlingas. Once you are done with your puja rituals at these shrines in the city you will start your journey to the last destination of Jyotilinga Yatra i.e. South India which is home to Ramanathswamy Temple and Mallikarjuna Temple. This is how your spiritual trip ends and by now your soul and mind must have dwelled in the spiritual bliss of Lord Shiva.
Route Map: Baidyanath – Kashi Vishwanath – Kedarnath – Mahakaleshwar – Omkareshwar – Grishneshwar – Bhimashankar – Trimbakeshwar – Nageshwar – Somnath – Mallikarjuna – Rameshwaram