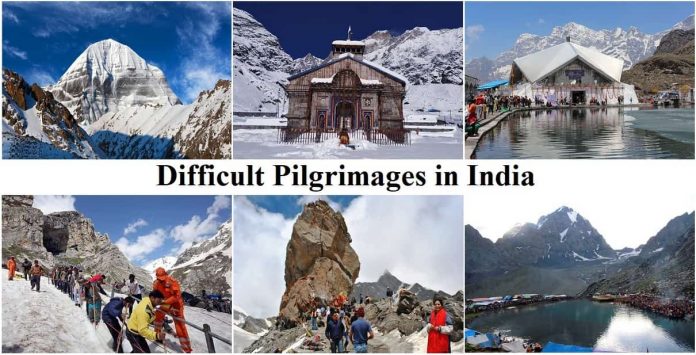 India has always been the land where people make their way while being on their quest for spirituality. Ever since centuries sages, seekers, saints and philosophers have made their way to the hills of the majestic Himalayas. Not just the hills like that of the most auspicious Devi Darshan Yatra the overall landscape of the Indian subcontinent is crisscrossed with a number of pilgrimages from the known to the lesser-known off beat tracks. Not all religious pilgrimage tour or yatras here are a cake walk some require intensive planning, preparation and complete information about the routes and everything else.
Mentioned below are some of the most far-flung, remote, and difficult pilgrimages in India:-
Kailash Mansarovar Yatra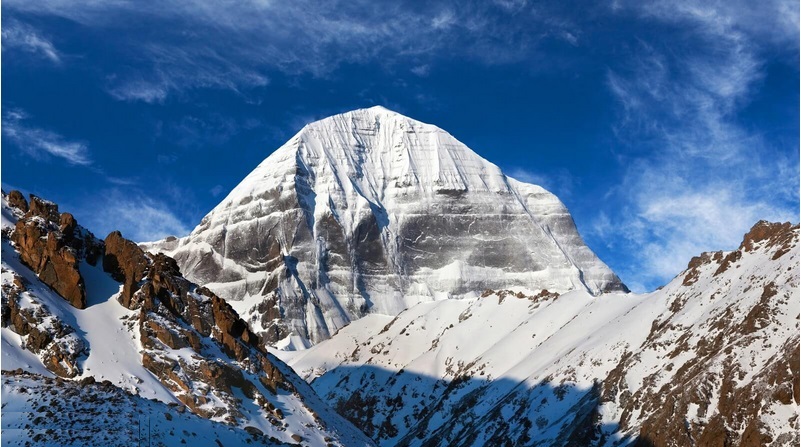 Famous as the permanent abode of the highest power i.e. lord shiva, this holy and very sacred mountain which is surrounded by snow at all times is one of the toughest pilgrimages undertaken by devout Hindus. This is undoubtedly one of the remotest locations for shiva worship in the world. Situated at an elevation of 6,638 meters above sea level and consisting of the sacred Lake Mansarovar at a distance of 20 kms this mountain holds a lot of importance to not only Hindus but to Buddhists and Bon religion followers as well. People make their way to the southwestern part of Tibet whose journey begins in India and is an incredible location to circumvent the iconic landmark or religious significance. As a part of the pilgrimage, people have to take this trip to pay their homage to the lord above and attain their salvation of themselves.
See Also: – Pilgrimages in India that Combine Spirituality and Beauty
Hemkund Sahib
Located facing the mighty mountain ranges and one of the most sacred pilgrimage destinations for the people of the Sikh community, Hemkund Sahib Gurudwara is located on top of a cliff along with a naturally occurring high altitude lake. Reaching here is surely a difficult task and a testing journey that is undertaken by Sikhs from not only India but also from abroad. Placed in the district of Chamoli in Devbhumi Uttarakhand this sacred place of worship is surrounded by imposing hills and lofty jagged peaks which although look intimidating but is very scenic. Reaching there requires covering a trekking journey of around 13 kms starting from Ghangaria Village which is also the starting point for the famous valley of flowers trek. People not only walk their way but also make sure to take a holy dip in the Lake of Mansarovar.
Amarnath Yatra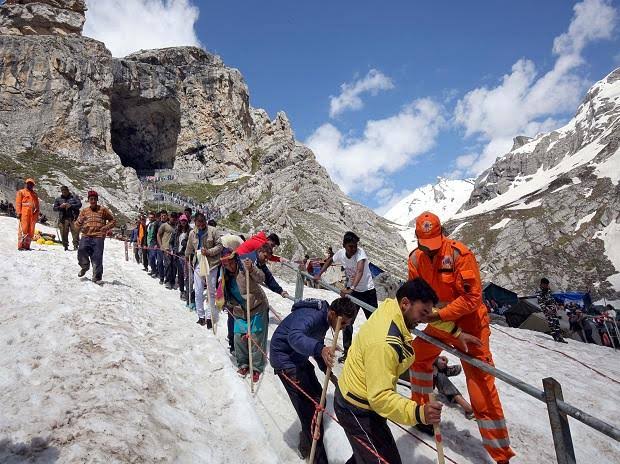 Located in the scenic region of Jammu and Kashmir, this iconic and massive ancient cave holds a lot of religious importance in the life of every Hindu devotee. The mythological and historical account here makes it a very mysterious place to be. Perched at an elevation of 3,888 meters above sea level and reachable only after trekking a good amount of narrow distance this cave shrine is extremely difficult to reach. Undertaking the pilgrimage requires one to have and maintain a certain level of physical fitness. The main attraction inside the cave is the ice stalagmite formation of shiv linga which forms over a period of time and for the devotees it is lord shiva himself who goes there to give their darshan to the lord almighty. Just like all the other pilgrimages big or small, this tough journey also remains thronged with tourists and pilgrims throughout the duration of the trip which remains open for a limited duration of just a few weeks.
Shrikhand Mahadev Yatra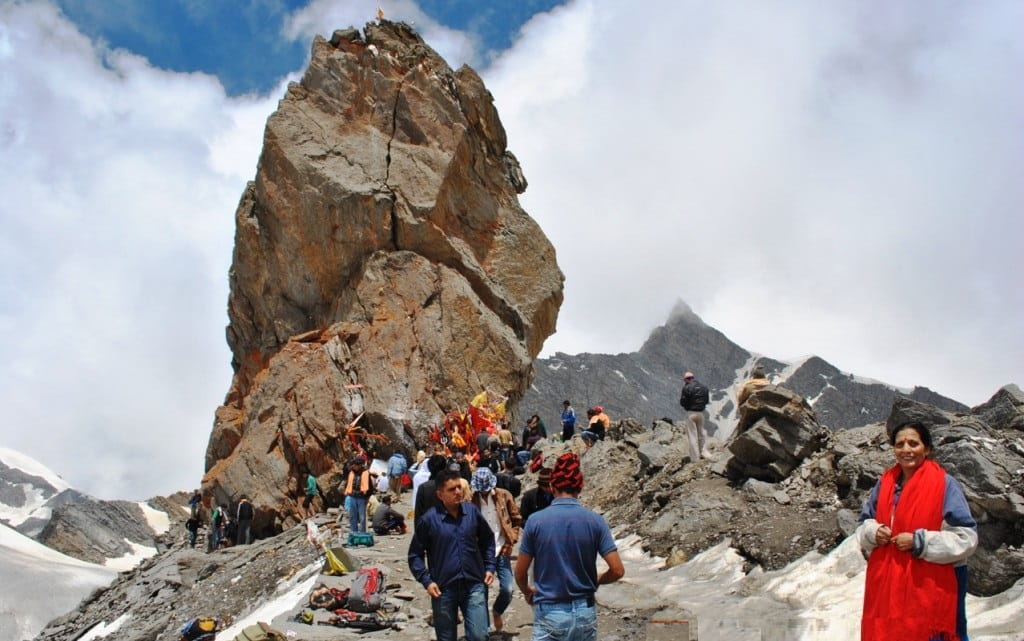 This is famous as the trek to paradise that will leave you feeling extremely close to the lord. It is a very challenging trek that remains open only for a limited number of weeks and takes you through snow-clad hills, peaks, ranges, etc. the pilgrimage is a very peaceful and spiritually powerful pilgrimage where the mountain form of Shivling is worshipped in the end which is located miraculously on the edge of a cliff in Kullu district of Himachal Pradesh. It involves covering a trekking trail of 32 kms from its base point at Jaon Village and takes you to a high elevation of 18,570 feet above sea level. It takes around 4 to 5 days to complete the soul-fulfilling trekking journey but keep a check on the dates of travel since it remains open for some time only.
See Also: – Holiest Pilgrimages in India That You Must Do Once in a Lifetime
Manimahesh Yatra
The journey which is undertaken in the Chamba district of Himachal Pradesh, Manimahesh Yatra takes you on a wholesome pilgrimage to the offbeat and remote location of Manimahesh Lake. Also referred to as the dal lake of Himachal Pradesh and perched on an elevation of 4,080 meters above sea level the lake and the peak holds a lot of religious and spiritual significance. This pilgrimage goes on in the months of either August or September and is a very significant state-level journey presented by the government of Himachal Pradesh. Although the route to the lake has some adequate arrangements made for the pilgrims this adventurous journey is truly one of a kind and will leave you with a lot of memories. Its jagged terrain which ascents and descends through the unique landscape will make the pilgrimage or yatra very challenging and difficult for the general people who are not avid travelers or trekkers.
Kedarnath Dham Yatra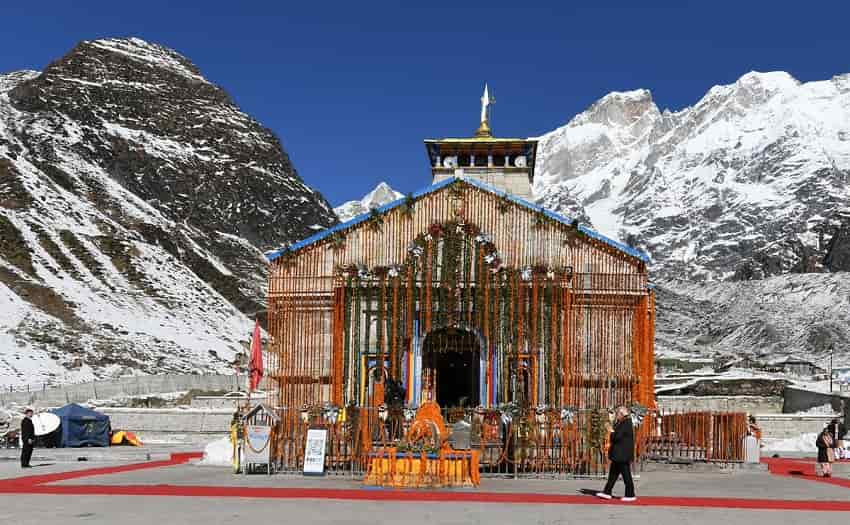 Located in the district of Rudraprayag in Devbhoomi Uttarakhand, this ancient and holiest of all temples of Lord Shiva in Kedarnath is sure to be listed among one of the toughest and offbeat pilgrimages in India. This journey is very difficult and challenging for every Yatris undertaking this journey which can be covered with the help of Char Dham Yatra Packages as well. Being situated on top of a hillock on the banks of the holy Mandakini River and amidst the raw, untouched natural surroundings of the Garhwal Himalayas, it is truly something unique that out of all the places on earth Kedarnath has been inhabited by devout and religious people for centuries on an end and can now be experienced with the help of Hindu Pilgrimage Tour Packages. People can choose different modes of transportation ranging from a helicopter to a trekking route which begins from the final road head at Gauri Kund. Although very remote and tough the place remains flocked with devotees during the peak tourist pilgrimage season.