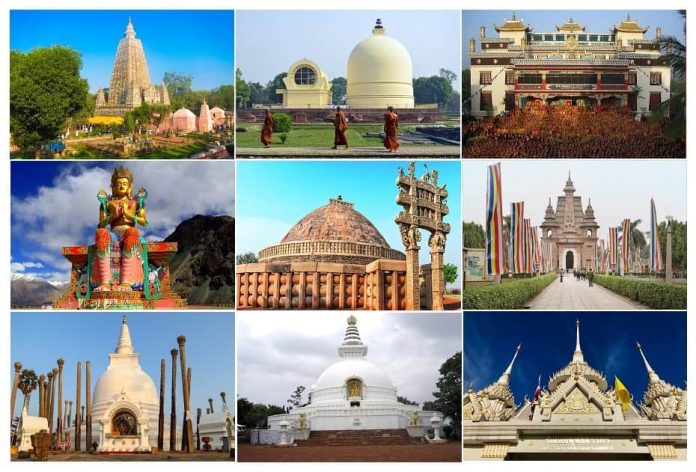 Introduction about Buddhism:
One cannot talk about spirituality and forget to mention Buddhism. It began in the Magadha region and eventually stretched across Asia. Today, Buddhism is not restricted to a land and has found itself a place in every corner of the world. However, as Gautam Buddha spent most of his days in India, the land and country does hold efficient Buddhist heritage.
Buddha was known as Siddharth Gautam. He and his disciples established several monasteries to preach their teachings pan India. Buddhism denoted a code of conduct, but most importantly it upholds the virtue of spirituality. Cycle of reincarnation and release from worldly agony and key elements of Buddhism.
There are approximately 400 million monasteries across the world and India is home to some of them too. India is the birthplace of Buddha and Bodh, Gaya is central in the faith.
Why one must visit these Buddhist Temples:-
These Buddhist temples offer a trip of spirituality to pilgrims. What's more? These temples are spread across India and some of them are situated in scenic landscapes as well. So, a Religious pilgrimage tour in India to these ten temples with offers a taste of pan India as well.
List of Temples: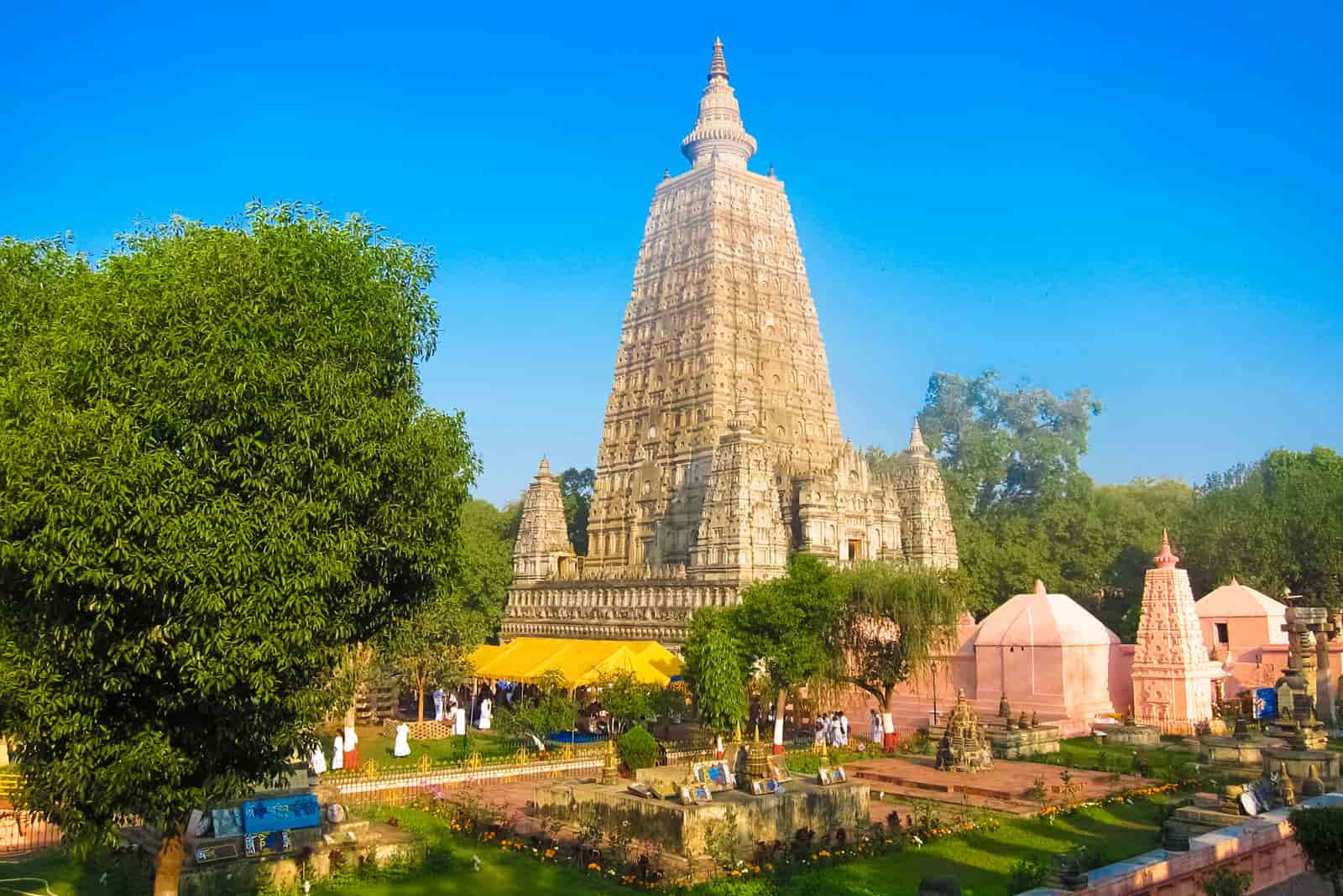 Beginning with the prime site in Buddhist faith, Mahabodhi Temple is a 180 feet pyramid structure which holds various carvings on it and is reflective of the norms and traditions of the faith and teachings of Buddha. The temple holds a statue of Buddha as well which is carved out of yellow sandstone. Bodh Gaya tour packages are the best way to explore the charm of this holy place practically.
Special Characteristic: Gautam Buddha attained enlightenment here, sitting under a tree. The tree still exists and is worshipped by pilgrims.
Construction: It was built in the 3rd century by Emperor Ashoka. Moreover, the temple was built again in the 5th century and intricate architectural details were added further.
Location: Bodh Gaya, Bihar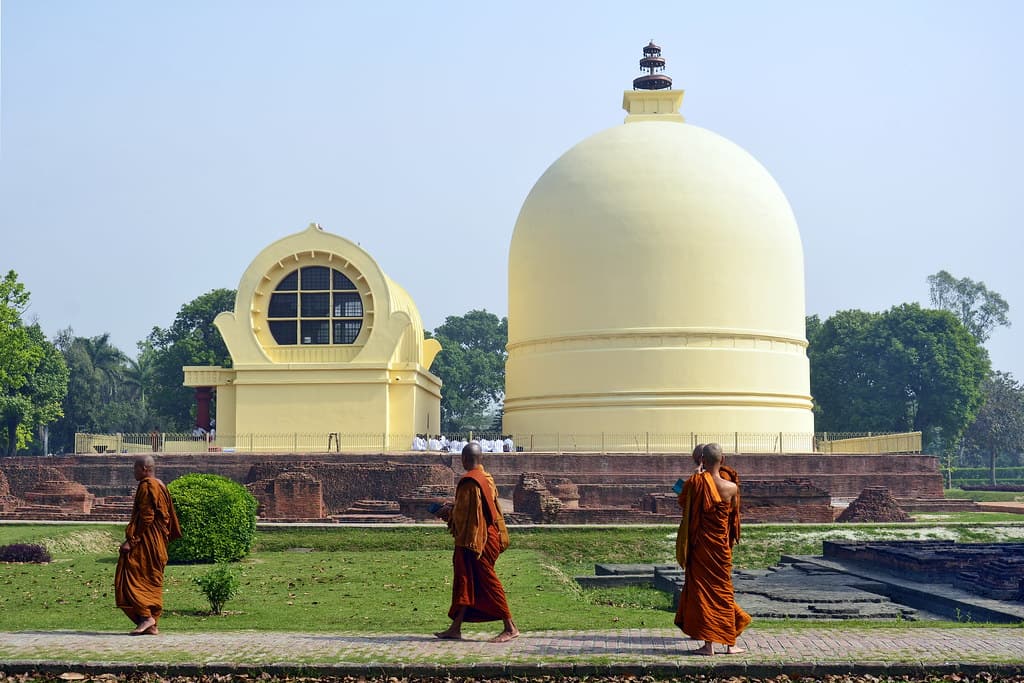 Pilgrims acknowledge Mahaparinirvana Temple as a holy shrine. Apart from being a sacred pilgrim spot, this temple is also a frequently visited site by both domestic and foreign travellers due to its spiritual environment and ornate architecture.
 Special Characteristic: The Mahaparinirvana Temple is most popular for storing a siz metres long statue of Buddha is a sleeping position. The legend behind the statue is that it is said to represent the highest state of salvation. Buddha achieved the highest state of salvation in his sleep after his demise.
Construction: This historic single floor temple was made out of red sandstone by Swami Haribala. He was one of Buddha's noted followers.
Location: Kushinagar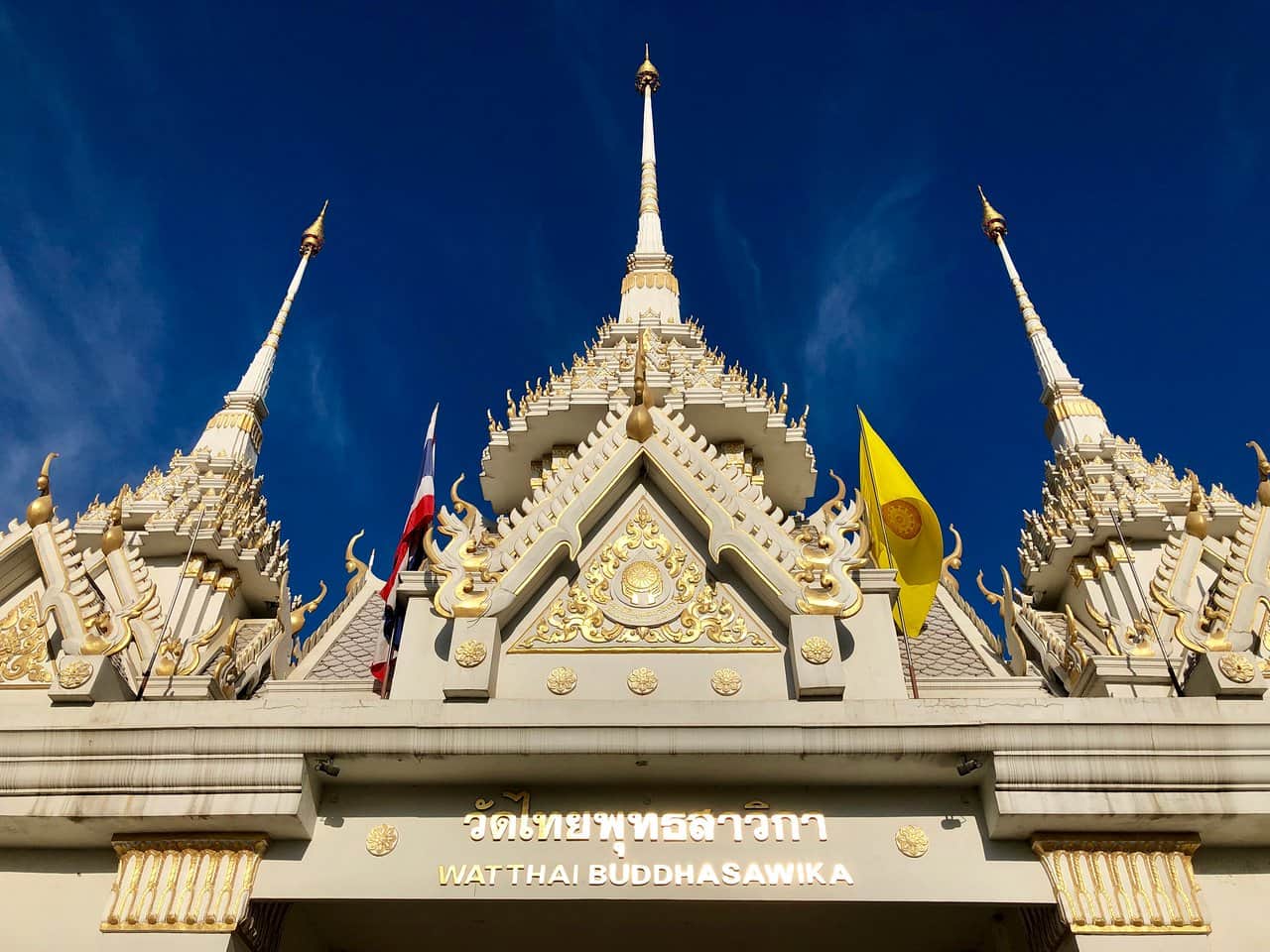 Followers of Buddhism reckon this temple as a treasure in their heritage. This temple comprises of prayer halls for pilgrims as well. It is enveloped with spirituality and divinity and the quite environment calms even the most chaotic of minds. Travellers spend extra time here, never wanting to leave.
Special Characteristic: This temple is a merger between Buddhist and Thai architecture. One can call it a masterpiece too. The temple is situated in lush green gardens.
Location: Kushinagar
Sarnath Temple
Sarnath is one of the oldest temples. It is very significant to Buddhists and is considered a must visit destination among the followers of the faith.
Special Characteristic: This is where Buddha gave his first sermon. Furthermore, Sarnath Temple is home to some architectural masterpieces such as Chaukhandi Stupa, Mulagandha Kuti Vihar, Dhamek Stupa, and Dharmarajika Stupa.
Construction: Emperor Ashoka had this temple built in his time.
Location: Varanasi.
Sanchi Stupa
Not only is Sanchi Stupa and architectural marvel but it also happens to be one of the oldest stone structures present in India. Faith and religion is one aspect but many travellers visit the site for its aesthetic and cultural value.
Special Characteristic: Sanchi Stupa consists of a hemispherical dome which consists of relics of Buddha and gateaways which are carved with precision and details, they all face in four different directions. UNESCO has listed it as a world heritage site.
Construction: Emperor Ashoka's wife and daughter had the temple built under their supervision.
Location:-Madhya Pradesh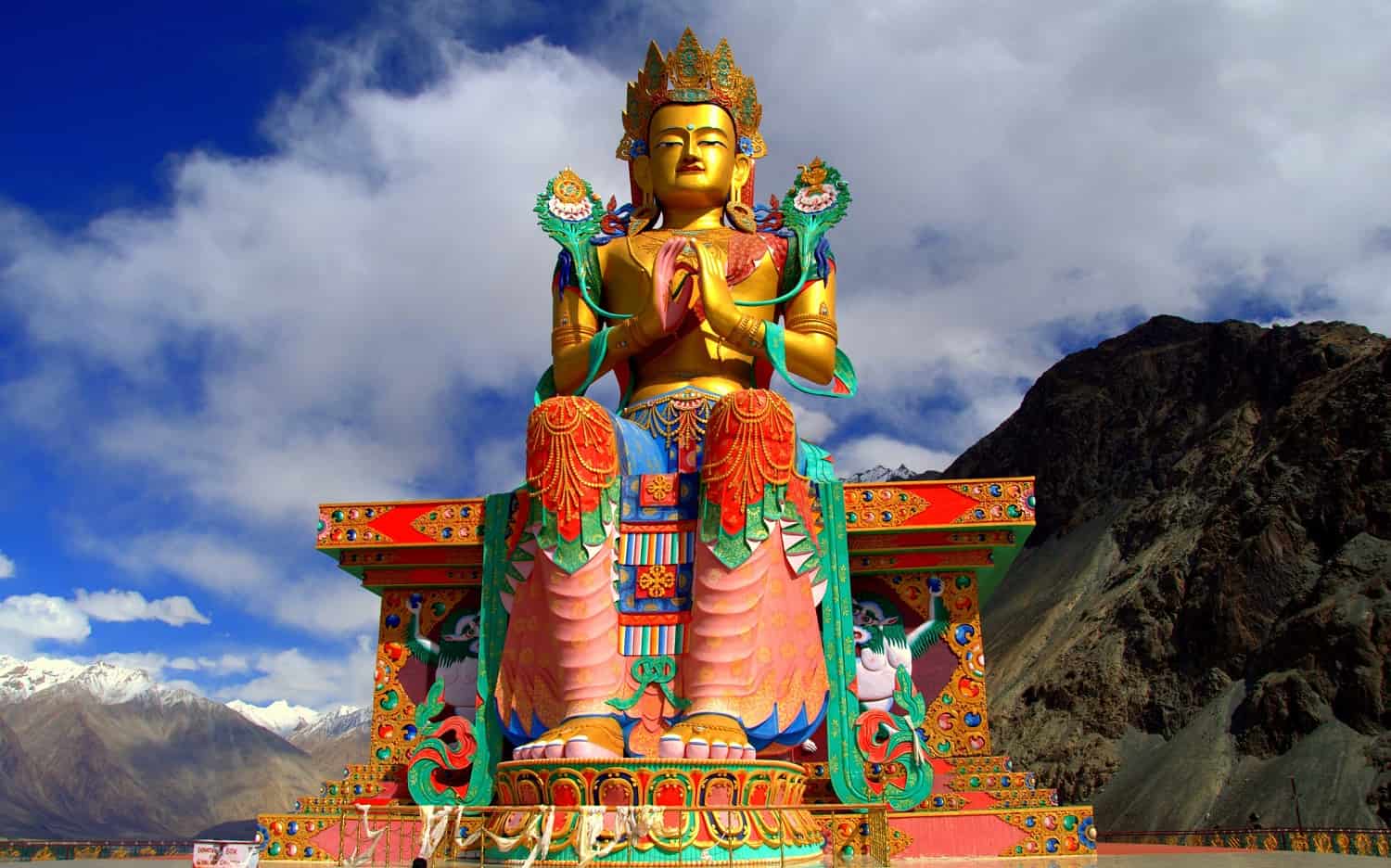 The location of this temple adds furthermore to its charm. Situated in the scenic foothills of Leh, Red Maitreya Temple is a part of Thiksey Monastery. It is popular for its 49 feet tall statue of Buddha. The backdrop of the landscape of Himachal Pradesh makes this site a pure devotional destination.
Special Characteristic:The 49 feet tall statue is composed out of clay and is painted in gold. The interior of the temple is adorned with beautiful paintings which are symbolic of Buddha's life and teachings.
Location: Leh, Himachal Pradesh.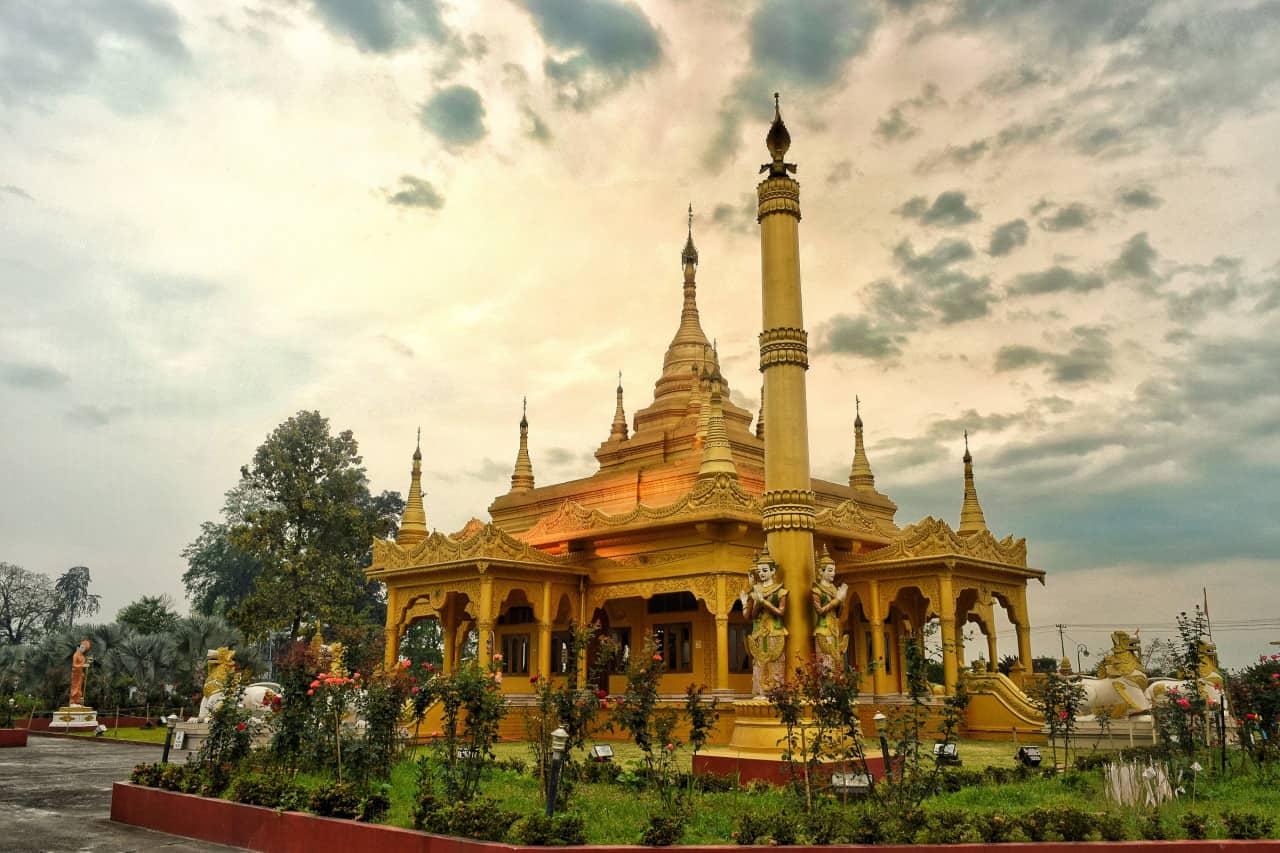 Golden Pagods enjoys the beauty of the landscape of Eastern Himalayas.It is situated in the Namai district in Arunachal Pradesh. The campus of temple is stretched over 20 hectares of area and the temple comprises of 1 domes. This temple is called as Kong Mu Kham by some devotees. This pilgrim spot is noted for the celebration of Kathina festival. Kathina celebrations take place in the month of November.
Special Characteristic: At the end of the Kathina festival in November, a ceremony called Loi Krathong takes place here. Thousands of lighted lamps float across ponds making it a mesmerising affair.
Construction: It was built in 2010 and is of a contemporary nature. The temple has Burmese architecture.
Location: Namai, Arunachal Pradesh.
Theravada Buddhist Temple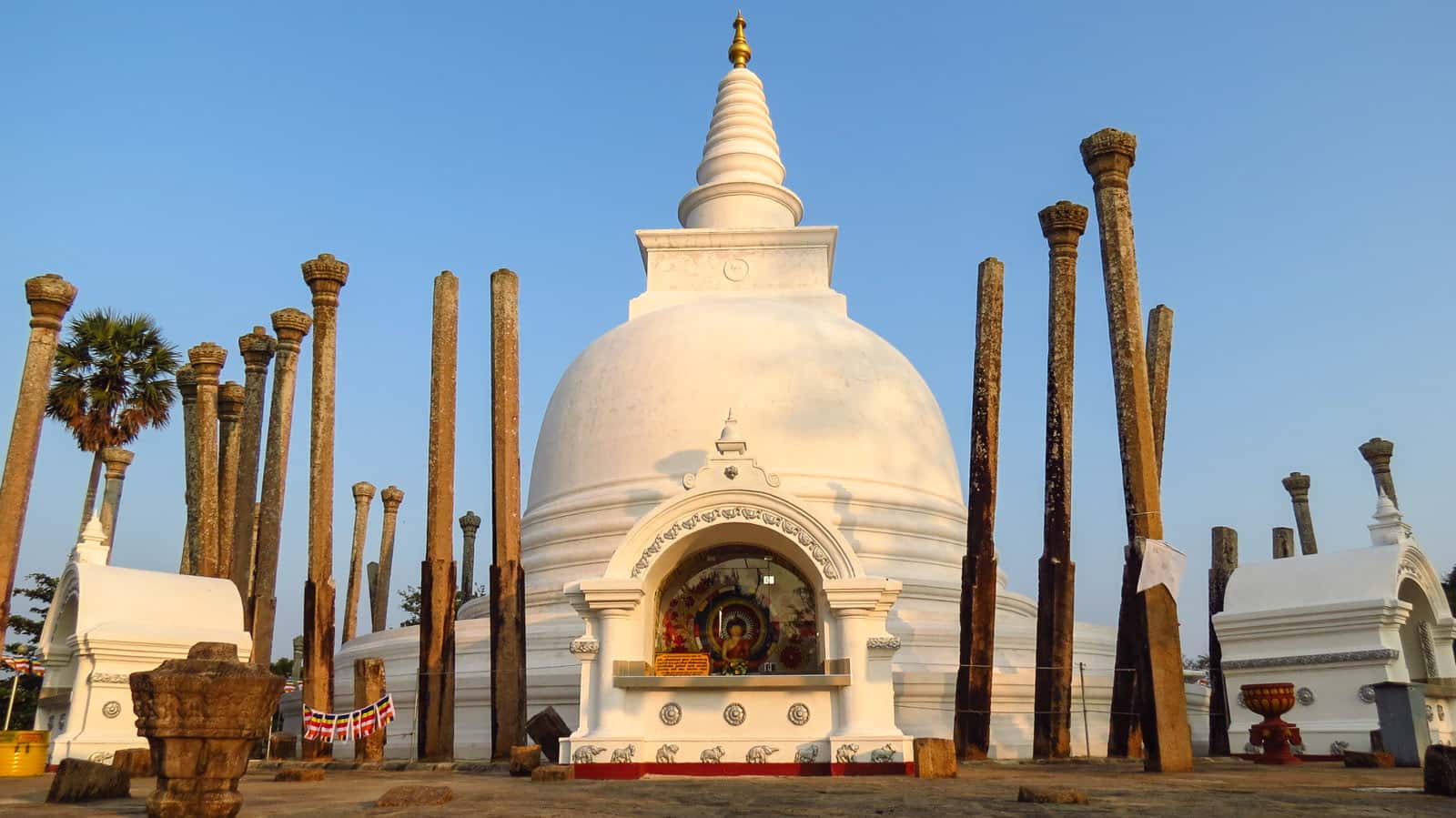 Thervada Buddhist Temple is a popular pilgrim spot in Eastern India. What makes Thervada Temple so serene is that even if one does not follow Buddhism, they can visit the site for its tranquil nature. One can stop by, spend some time here meditating and leave rejuvenated. The picturesque landscape adds further serenity to the place.
Special Characteristic: The structure of the temple is breathtaking. The temple is enveloped with greenery and oozes out peacefulness.
Location: Itanagar
Namdroling Monastery and Golden Temple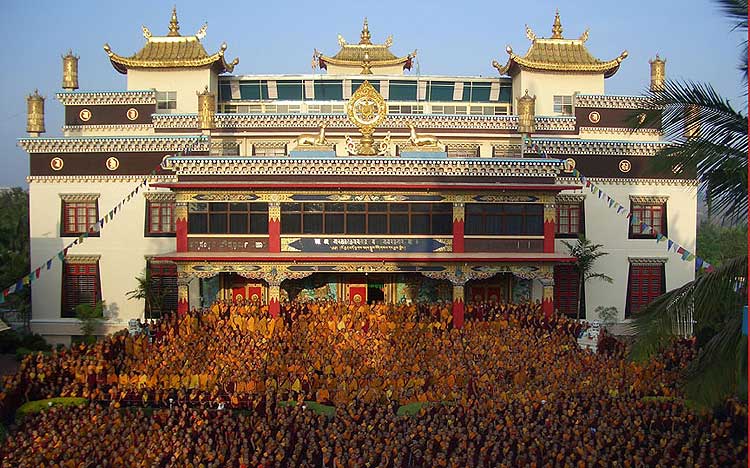 Not only the temple but this Buddhist pilgrimage is popular for the essential teachings of Buddha as well. Namdroling Monastery & Golden Temple in Mysore is appreciated among travellers for its architecture which is carved in gold. This Buddhist temple in India is home to two gold statues of Buddha.
Special Characteristic: This temple consists of two gold statues of Buddha.
Location: Mysore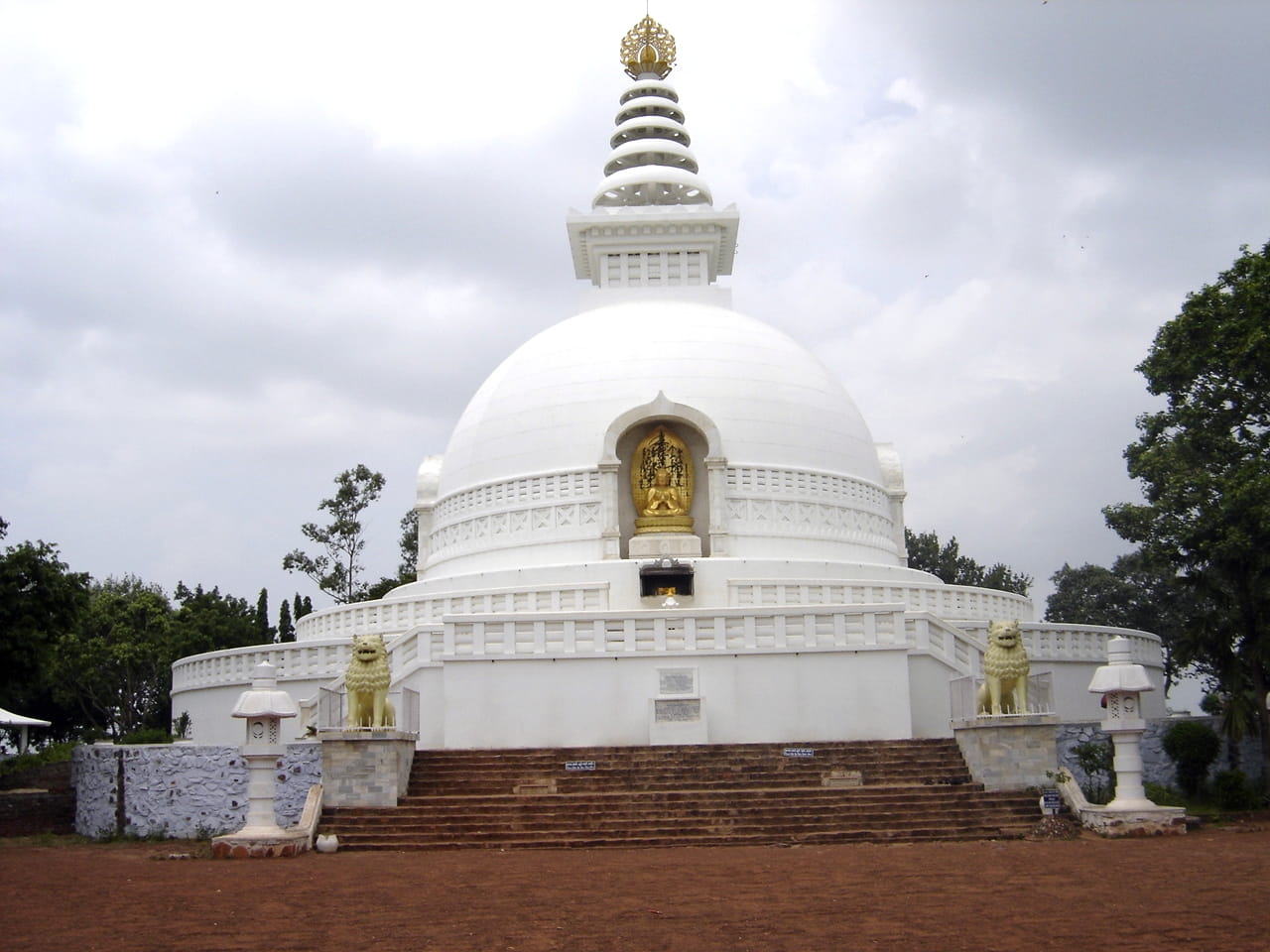 This Buddhist Temple in India is also regarded as the World Peace Pagoda. Vishwa Shanti Stupa is a famous Buddhist pilgrimage destination. It is situated on top of a hill and is a gorgeous white structure with a golden statue of Buddha. This destination holds sentimental value for followers of the Buddhist faith.
Location: Ragiri, Bihar